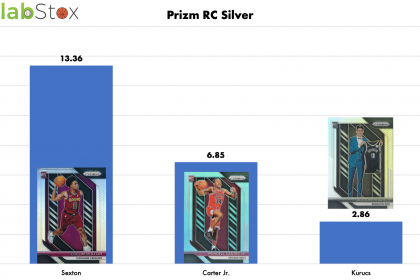 Like the NBA, a rookie's potential is very important when making investment decisions. Sometimes, it is clear that a player is going to be a household name for years to come (ie. Luka Doncic, LeBron James, Ben Simmons). However, we must not forget the days when players like Joel Embiid and Giannis Antetokounmpo were merely thrown in boxes and forgotten about.
We forget most of these rookies are young, and their game and skill can be raw. This class has an arsenal of players who have shown flashes and talent, but their card prices are not currently reflecting it. There are three players in this class I have identified that in the future collectors can expect to see an increase in value.
---
1. Collin Sexton
This one for me is pretty shocking, as his production to this point has been impressive as a rookie. At age 20, Sexton is showing night in and night out that he is going to be the face of the Cavs post-LeBron. He is averaging 30.4 minutes per game and posting 15.1 PPG. The NBA rookie rankings has him at number five as of week fourteen. Collin is an exceptional talent, and at this point in his career, he is still learning. His prices do not correlate with his production, and they won't stay like this for long.
Prizm Silver: $13.36
---
2. Wendell Carter Jr.
The Bulls first-round pick from Duke showed big flashes and production before going down with an injury. Carter is only 19 and has plenty of time to continue to prove himself in the league. Alongside Lauri Markkanen, Wendell Carter will be at the forefront of the Bulls franchise for the foreseeable future.  When he played, he logged 25.2 minutes per game, 10.2 PPG, and even put up multiple 20+ point games. His injury could be a blessing in disguise as far as his card prices are concerned.
Prizm Silver: $6.85
---
3. Rodions Kurucs
Rodions has been, to say the least, a big surprise of the 2018 NBA rookie class by exceeding expectations for a 2nd round, 40th overall pick. Rodions' appearance during Team America vs Team World solidified his league acceptance as an emerging talent. He averages 8.8 PPG while playing 20.9 minutes per game. That is enough to put him towards the top of this year's class in terms of production. With that being said, his hobby prices have not seen the increase that coincides with his play on the court. Rodions is on his way to helping the Nets to a playoff run, and with that, collectors can expect to see an increase in his prices.
Prizm Silver: $2.86
---
Wrap-up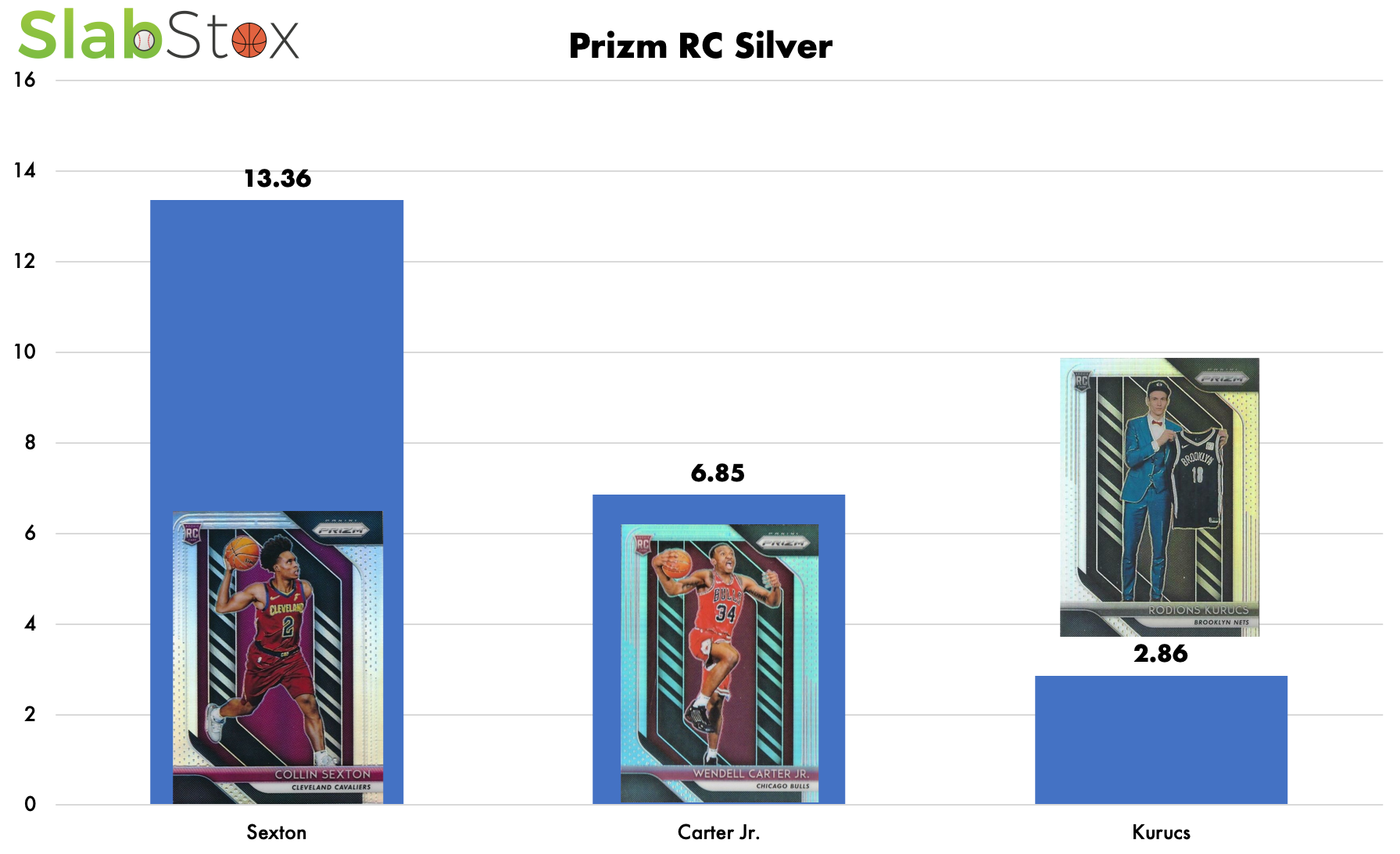 Instead of picking up a Prizm blaster box for $20, maybe the wise investing decision is to pick up these Silver rookies and sit on them. For Part 1, these three rookies were chosen; however, there are more rookies out there. Are there any other notable underrated rookies whose card values don't correlate with their production? Let us know for Part 2!
Sign up for The Daily Slab email to get the most up-to-date sports card insights straight to your inbox.