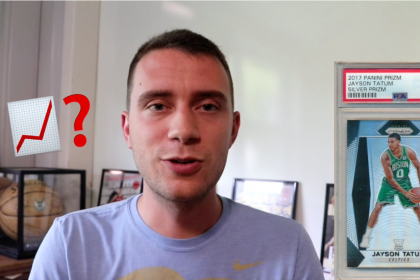 What up, what up what up! Welcome back to Sam Dunks, the weekly NBA show over at SlabStox. I'm your host, Sam. Please follow us on Instagram @slabstox, subscribe on YouTube, and subscribe to our newsletter at the top of this page.
BIG news out of the NBA, basketball is coming back! I know you're excited about that, I know I'm excited about that because then I'll have actual games to cover. But we are still 8 weeks away from that so this week on Sam Dunks we are jumping into the LOADED 2017 NBA Draft, much like the 2018 draft, it was very good. As always, I will be analyzing the players using their PSA 10 graded 2017 Prizm Rookie Cards, not because I automatically think those are the absolute best cards to invest in, but simply because it provides a convenient baseline when comparing players and evaluating prices. If you would like to find out more about which specific NBA card brands and parallels you should target, check out Aaron's recent video, SlabStox Investing 101: Which NBA Sports Card Investment Brands & Parallels You Should Target! Great video, lots of good stuff, and there is a lot of good stuff for us to go through today!
Starting off in the 2017 NBA draft, we had a trade! A big trade: The Sixers trade up from pick number 3, sending two first-rounders who turned into Jayson Tatum and Romeo Langford, and the Sixers came away with Markelle Fultz, out of Washington. Now, obviously, in retrospect, this clearly didn't work out at all for the Sixers, but at the time, no one was ragging on this trade or on the selection. There were about five different players who were cycling through the top pick of all the NBA draft boards that I saw, and Markelle Fultz was very frequently spoken of as the top talent in the draft. And, he was thought of as a near-perfect compliment to the Sixers core.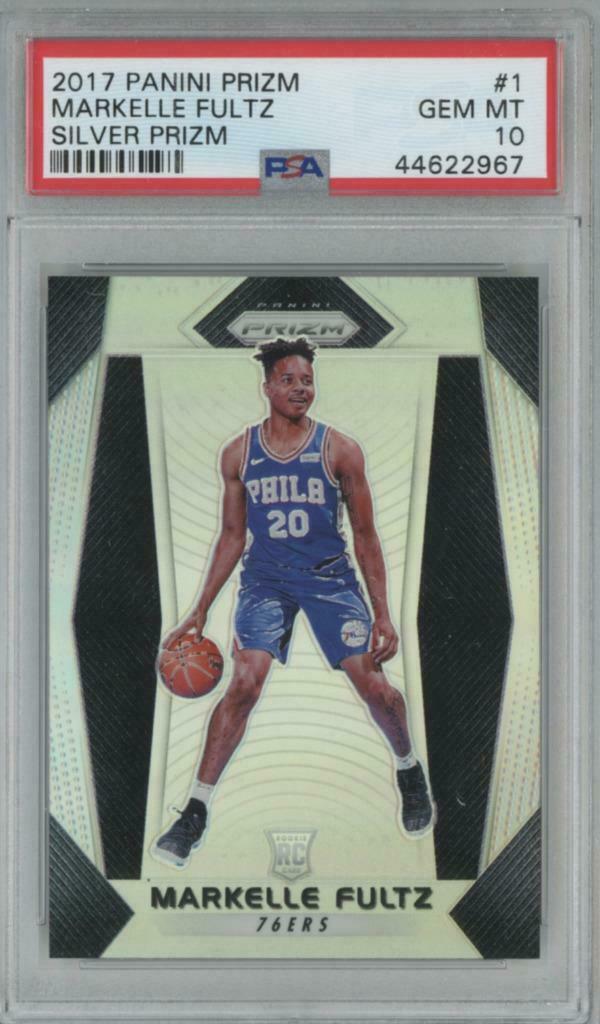 Fultz is also one of the best reminders in recent years that NBA players are actually people too, just like you and me. And just like we can be adversely affected by all sorts of negative crap, Fultz had a confluence of factors that quickly derailed his career. And I don't know if we'll ever really understand everything that happened, but some combination of his personal trainer slash father figure, his mom, strange workouts, shoulder injury, wrist injury, viral videos, the yips—it just goes on and on and on and you gotta feel bad for the guy. If you remember Fultz from Washington, here was a guy that shot 41% from deep on 5 attempts per game. He had a silky pull-up jumper from anywhere on the court, and was just an all-around dynamic player. That's obviously all changed now.
But let's look at what he did this past season. First season in Orlando after being traded away from Philly, and in 28 minutes per night he averaged 12 points, 3 rebounds, 5 assists, and 1.5 steals, while shooting 47% from the field. Only 25% from three on just under 2 attempts per game, and he was just about equally bad on catch and shoot attempts and pull up attempts. We know there's a lot historically that has resulted in him being a bad three point shooter, so I don't want to nitpick that and I just hope it eventually comes back. One positive trend is that his free throw shooting, which was a big point of contention through his first two seasons, really saw big improvement this past year. He shot 48% then 57% from the charity stripe his first two seasons, and that jumped up to 72% this past year, on a career high 2.2 attempts per game. Nothing about that is astronomical, but it's a big step in the right direction. Last year, his midrange shooting from 16 feet out went from 33% last year to 45% this year. These are all positive steps, and hey, Fultz just turned 22 a few weeks ago, so he's still young and still has room for improvement. Developmentally, I really consider this past season to have been his rookie season. Obviously the card market won't view it that way since the disappointment of the first two years really drags his value down, but I think as a player, that really was the case.
A big part of Fultz NBA career so far has been the lack of confidence, at least from an outside perspective that seems to be the case, so seeing those gradual improvements in free throw shooting, in mid range shooting, it at least implies that perhaps we'll see the three point shooting continue to improve as well. Outside of his range, there are a lot of things to like about his game. He's good in transition, ranking in the 63rd percentile in transition situations, which is a "Good rating." He also shoots 65% at the rim, and he's been a good pick and roll ball handler. These are all encouraging things. 
Looking at his On/Off ratings, the Magic were much better offensively when he was on the court, and much better defensively when he was on the bench, which is probably opposite of what we might expect. Although, the defensive numbers change based on who he was playing with, as obviously always happens. But it's really telling with Fultz. By the way, go to stats.nba.com, search for the Magic, select lineups and then advanced, and then just mess around and you'll see what I mean. Any lineup featuring Fultz and Vucevic or Aaron Gordon, which was most of them, and the Net Rating was usually negative. Any lineup featuring Fultz and Jonathan Isaac was usually positive. The Magic have a number of roster construction issues that they have to sort out moving forward, but I think the path is there for them to become a pretty interesting team, as I've brought up several times in the past few weeks. 
So big picture, I think there are a lot of encouraging signs, there's a lot to like, but it's not the easiest path moving forward. We're going to need to see continued improvement from Fultz, and we're going to need some continued improvement from the rest of the young Magic players as well as some roster construction issues to be ironed out, but I believe the path is there for the Magic and Fultz to be a really fun team. Obviously, that's a ton of what if's, which makes Fultz a risky investment. But, for the right buyer, I think he's a buy. Dating back to mid-march, most of Fultz's PSA 10 Prizm Silver RC auctions have been ending around $120. If you have money to burn and you have more of a gambling nature, I think that's a buy. I do think there's a pretty decent possibility for continued improvement. If you don't have much money to spend and you're in a lesser financial position, please don't get greedy and be buying this card thinking you're going to automatically hit a homerun, because there is a lot of risk involved. But I think things COULD shake out well over the next couple of seasons. 
Next up, to the Los Angeles Lakers, another guy that was constantly in consideration for the top pick, Lonzo Ball. Like Fultz, there were just a ton of factors in play in this young guys career, not super surprising for either of these young guards that they're already on their second teams. Lonzo was drafted to the Lakers, which is an unenviable position for any young player, because expectations are generally sky-high in LA. And especially a player with as much built-in hype as Lonzo, it was going to be tough for him to meet those expectations. Throw into that all the added pressure from having his dad all over TV and constantly throwing out click-baity quotes every other day, it was a tough beginning to the career for the oldest Ball brother. Unsurprisingly, after getting moved out of the bright lights and ending up in New Orleans, and after distancing himself from his dad a bit, things really improved for Lonzo on-court this year.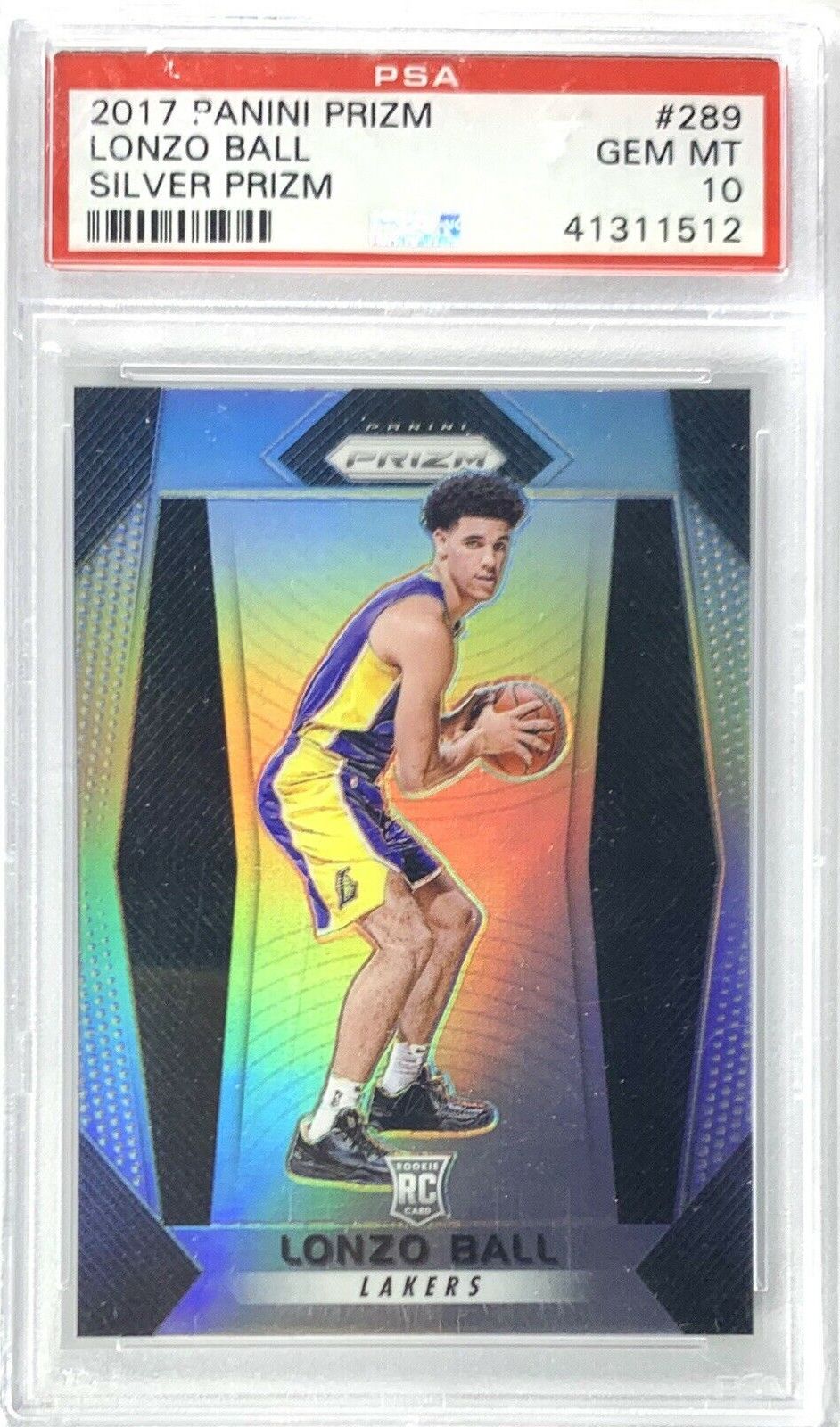 For the Pelicans he saw improvement almost across the board, after a small bump in overall FG%, a bigger bump in 3P% and FT%, he ended the year, actually, I gotta stop saying ended the year since he's got more games coming, but you know what I mean, so he "ended the year" with a statline of 12.4 points, 6 rebounds, 7 assists, and 1.4 steals. From deep, he shot 38% on 6.5 attempts per game, which is really really good, especially considering that was a huge question mark after his time in LA. 
One thing that clearly seems to have changed for Ball is his shooting motion. If you remember from college, that was one of the big questions was if his shooting style could translate. He kinda corked his shooting hand over in front of his face like this, which can work, but it gets harder when the defenders are closer and you have a smaller window to shoot in, and you're further out. This year with New Orleans, he seems to have worked on the shot quite a bit, bringing his shooting hand more in front of his forehead in a more traditional way, and things got a lot better. Just search Youtube for "Lonzo Ball shooting" and you'll see what I mean. 
He was the biggest beneficiary on the Pelicans after Zion arrived on the scene. In 437 minutes together, they posted a Net Rating of 15.2! Offensive rating of 114.6 and a defensive rating of 99.4. That's the equivalent of the second best offense in the league and the best defense in the league, so pretty pretty good. Pretty much every other player was also extremely good with Zion around, but Ball stands out from the rest. 
An added benefit of playing with Zion is Lonzo is just going to have so much added press over the next five years or so. Consider what the NBA is doing this season, basically the only reason I can figure that they aren't just starting the playoffs after a few warmup games is simply because the league really wants to give the Pelicans an opportunity to play in the post-season. Which, i completely understand. A first round between Zion and Lebron? That's a ratings dream. So big improvements, ideal pairing with Zion, great team situation moving forward, Lonzo is pretty clearly a buy in my opinion. PSA 10 Prizm Silver RCs have been auctioning off around  $300 over the past couple weeks, although only a couple of eBay auctions to base that off of. I'm generally really liking the trajectory of everything around Lonzo moving forward, so I think he's a buy. Also, pretty low PSA population, only 229 PSA 10's compared to 348 PSA 9's. Compare that with the next guy on our list, Tatum who has 561 PSA 10's and 200 PSA 9's, the relative scarcity for Ball should help. Supply/demand will probably generate some increase in his prices in the coming years. 
Next up, just mentioned him, with the third selection, the Boston Celtics nabbed an absolute steal in getting Jayson Tatum. I really really don't like the Celtics and I wish they hadn't selected Tatum, because he's a good player. 24 points, 7 rebounds, 3 assists, a steal and a half, and a block in 35 minutes per game, while shooting 45% from the field and 40% from 3 on 7 attempts per game. All really really solid stuff. As his numbers have been going up, his shot profile has been improving. He cut down a bit on mid-range attempts this past season, and added almost two more attempts at the rim and nearly doubled his 3 point attempts per game, which shows he's maturing as a basketball player.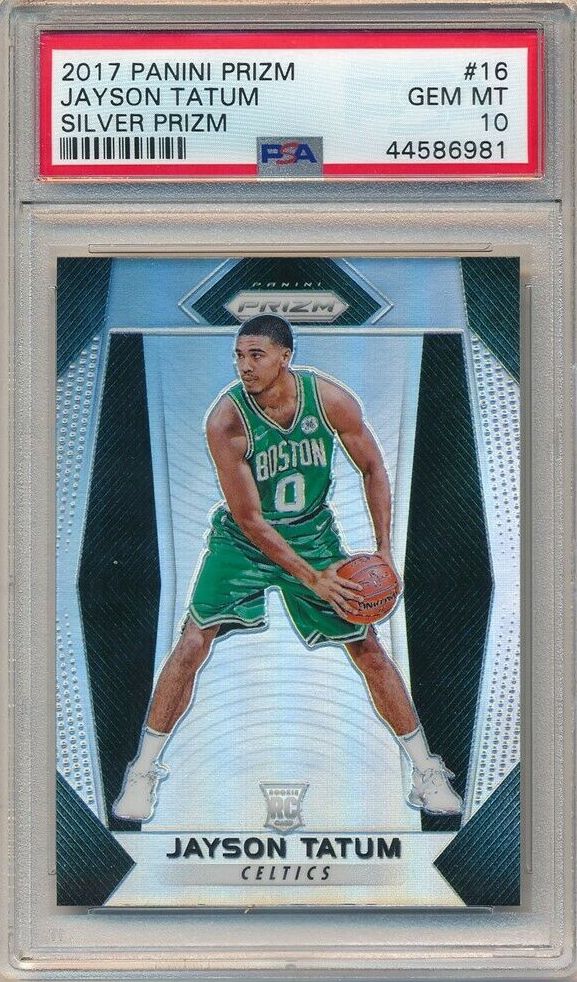 Clearly gifted offensively, also really started transforming himself into a versatile defender this year, so that he was really being spoken of a lot as one of these great 2-way wings. With his positive contributions on both sides of the ball, he was 9th in the league in PIPM (again that's Player Impact Plus-Minus, a catch-all luck adjusted metric), 14th rated player by Net Rating; he had an on/off differential of 11.3 points. It really doesn't matter, any way you look at it, he was really really good. He's got a good, well-fitting running mate next to him in Jaylen Brown, although the rest of the roster around that is a little precarious with a pair of expensive 30 year-olds in Hayward and Kemba, but you never bet against Danny Ainge figuring these things out, and with Brad Stevens at the helm, the Celtics figure to remain in a really good position moving forward through the next decade. 
Tatum is going for much more than the first two picks in this draft, his PSA 10 Prizm Silver RC's currently going around $1,600. Although, they were selling for around $1,000 at the beginning of May, and then suddenly jumped up into the $1,600 range in a few weeks. Could be some funny business going on, could just be due to the card boom that we've seen in recent weeks. I don't know what it is. In general though, I think he's pretty clearly a buy as a long-term hold option. You know, most of these guys in each of the past three drafts aren't going to be long-term holds. I think a lot of them present short-term value, not most however. Tatum figures to be one of those top 10 players, should be competing for championships, in a really great NBA market in Boston, and he's just turned 22 a couple months ago, all the ingredients are there for long-term value growth. And BY THE WAY, if I think a guy is a buy, I'm not saying they're all long term holds. A lot of these guys are going to be buy and holds for like a year or two or three. Only the rare player is a long long term hold, but I do think Tatum is one of those guys. 
Now, if you are looking to invest in Tatum, his Base Prizm and Silver Prizm RC's are obviously the most liquid, they're the ones that are available at any moment and get the most action on auctions, and they've both pretty much doubled I think since all the COVID-19 stuff happened. Melbourne Cardsmiths from Instagram DM'd me the other day to point out that the serial numbered stuff hasn't nearly had the same jump, and just browsing through a bunch of different listings, I think he's clearly correct. Thanks for the tip Melbourne Cardsmiths. So if you're looking to get into some holdings for Tatum, looking serial numbered is probably going to be your best bet right now. Short print Hypers, Optic Holo is a good bet too, Shortprinted Select Courtside, I think there's a lot of different ways you can go. But you probably get the best bang for your buck if you look outside of silver and base prizm at the moment, but in general, I think we're looking at longterm growth. 
Next selection was Josh Jackson, to the Phoenix Suns, already on his second team, will likely be on his third team by next season. Clearly hasn't worked out like the Suns had hoped, but that's what you get when you draft a Jayhawk, so. Sup Nate. Really not worth spending time on. 
Next up, boy, wouldn't this have been a nice pickup for the Phoenix Suns, instead he went to the Sacramento Kings, De'Aaron Fox. A good year when he was healthy, although we didn't see any huge leaps forward like we would have liked, that could have been because he wasn't completely healthy. In 32 minutes per game, he put up 20 points, 4 rebounds, 7 assists, 1.4 steals, while shooting 48% from the field. Only shot 30% from downtown, which is obviously a concern, but we knew back when he was at Kentucky that he wasn't being drafted as a great shooter. You would like to see him get a little better from there though, also not a great free throw shooter, only 70% on 6 attempts per game.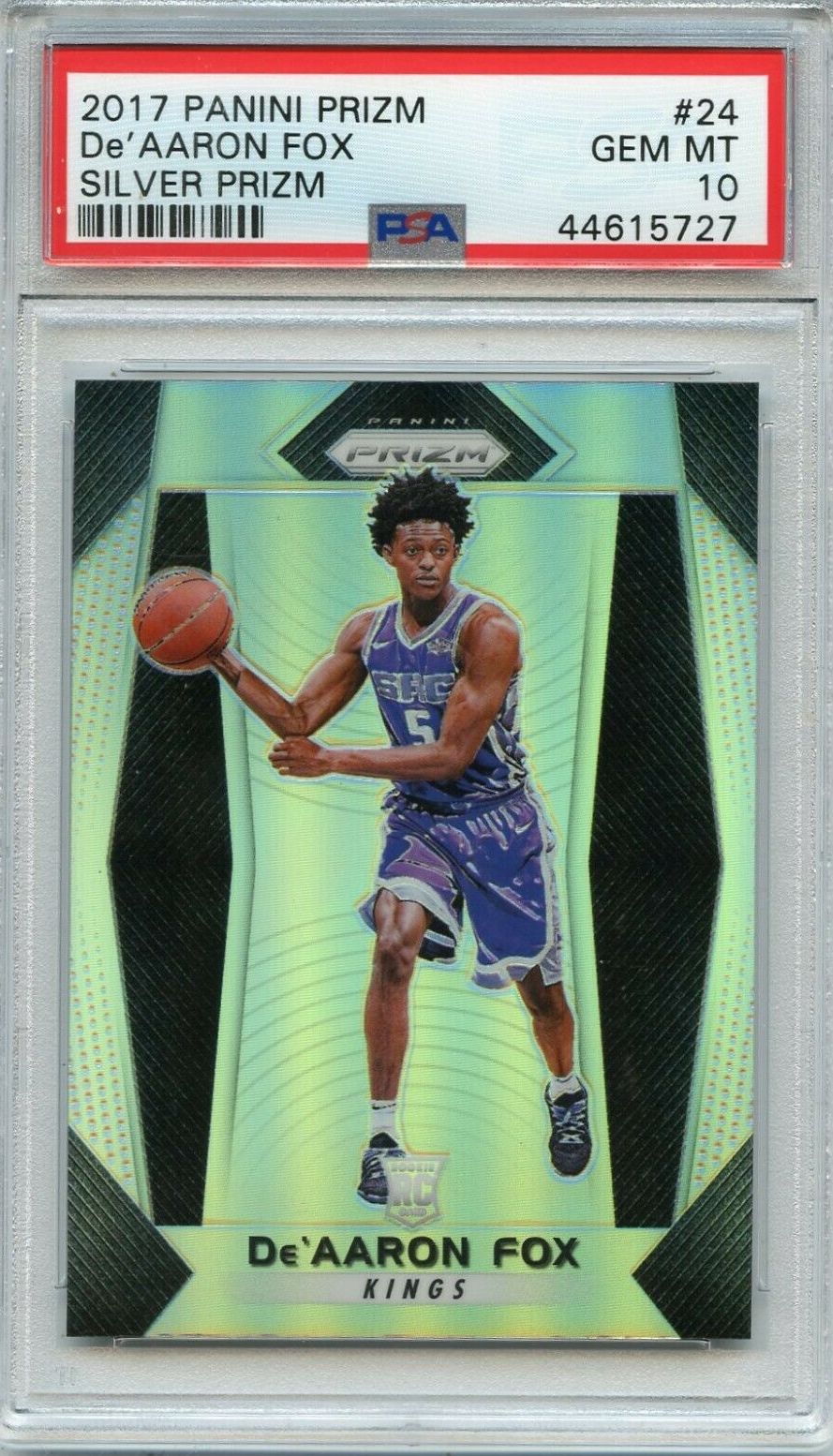 But really good game all around, and a super fun player to watch. Improved in scoring. Has the tools to be a good defensive player. Really good in transition.  He was the primary reason for the Kings making kind of a late push for the playoffs, they went 13-7 in the last 20 games before the break, 13-6 in games that Fox played. But the big thing for Fox was the injury that cost him 17 games in the middle of the season. He missed half of November and half of December, and it's tough to really build a solid season when you miss significant time in the middle with a severe ankle injury.
PSA 10 Prizm Silver RC's are currently auctioning off in the $300-325 dollar range. I like Fox in general as a player, and think he's a buy, even though I wonder if the prices have overrated him a BIT, but I mean the prices are the prices. If it were my money, and they're going for the same prices, I'm probably leaning Lonzo Ball instead of Fox. I really think Fox has a super fun game to watch, but Lonzo's situation is just much better. Fox is playing for a Kings team that kind of struggles to build a winner, it's going to be a tough road ahead for him. I know some people think I'm wrong on Bagley, but he's just really bad and the rumors right now are that Fox is ghosting him and there's currently a lot of friction between Fox and Bagley, and if it's one or the other, guess who's getting the boot. So I like Fox as a player, wish he was in a better situation. But he does have the type of game that translates well to the highlight reels. A general buy, but maybe have some better investments if you look around too. 
With the 6th pick, in a real John Hammondy move, the Magic selected Jonathan Isaac out of Florida State. I really like Isaac, but maybe that's because Hammond trained my brain when he was with the Bucks to like tall, lanky, athletic players. But really, objectively, Isaac had a really nice season, even though it was obviously shortened by injury. The Magic knew when drafting him that it was going to be a few years before he could really do anything meaningful, a project player, so-to-speak, but Isaac really took that leap in his third season. Only played 32 games, but in 30 minutes per night he averaged 12 points, 7 rebounds, 1.4 assists, and 1.6 steals, 2.4 blocks. Shot 33% from three, 46% from the field. He's been putting on some muscle as he's developed, and I think as we see him continue to fill out, the shooting should get a little better, scoring, and rebounding all along with it. Already a defensive menace anyways, one of the best defensive players in the league, and if he gets stronger that should improve too!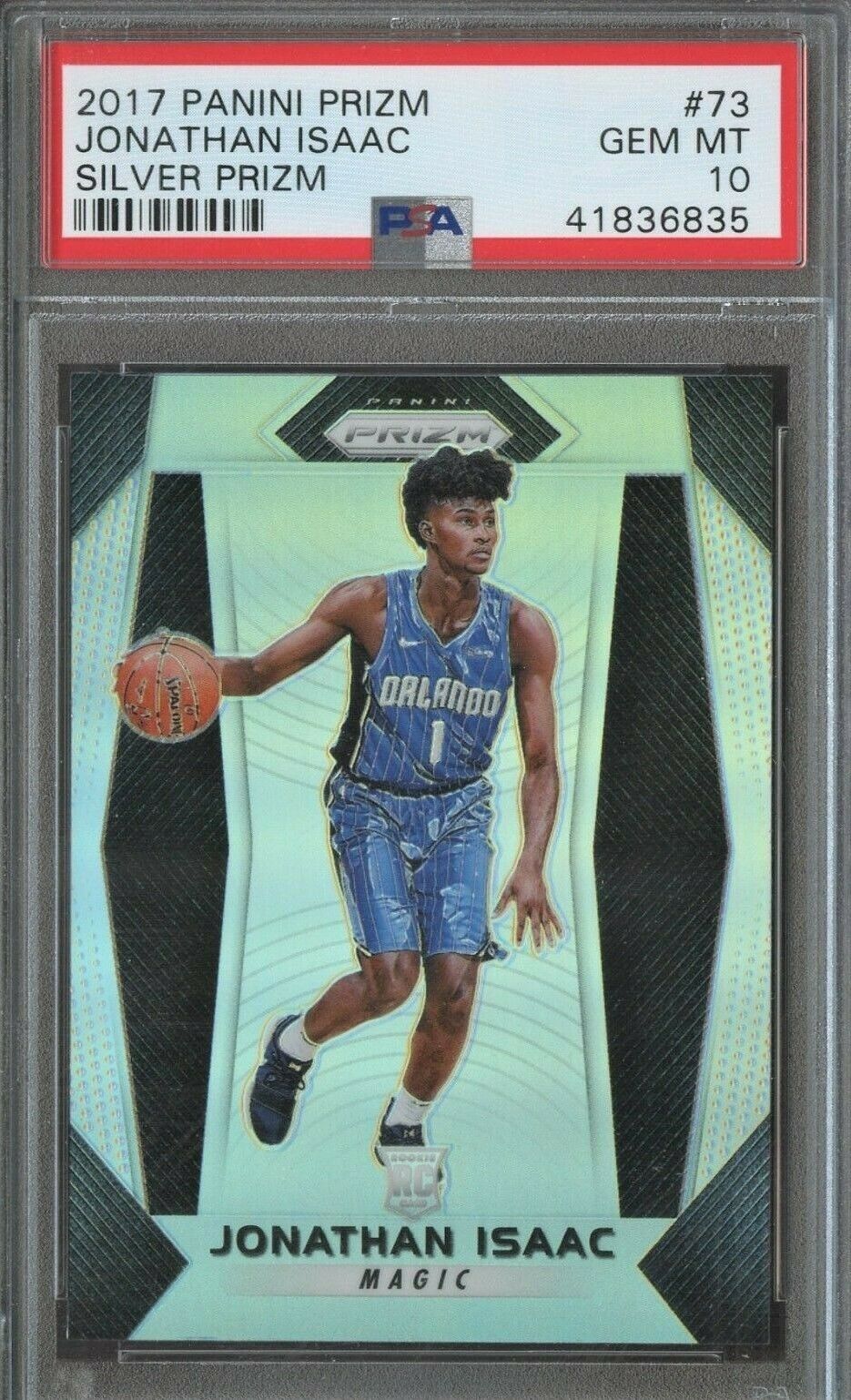 He's still a big project offensively, his game needs to round out quite a bit more. He shot over 40% from both corners this year, but only 29% on above the break 3's. 63% in the restricted area which is not bad, but not very good anywhere else. I've seen enough improvement from him though to think that he could just keep getting better, at least I hope. You know, with some of the immediate stars we've seen from recent drafts, we sometimes forget how frequently players take 4 or 5 years to become anything. Think of Kawhi Leonard, at the same age as Isaac in his third season, he averaged 13 points and 6 rebounds with a couple of assists and a couple of steals. He wasn't anywhere near what he is now. When Siakam was 22, he averaged 4 points and 3 rebounds. Of course that was his rookie year, but the point is—at 22, there's still a lot of development to be had. I think the combination of Isaac's physical traits, high-motor, and developmental path, there COULD be a really nice player in a couple of years. Emphasis on COULD.  
One thing I think needs to happen for Isaac to take the next leap is the Magic need to move on from Aaron Gordon. Almost every single Magic lineup with Gordon is a net negative, and he's just stealing minutes and position away from Isaac. Hopefully that's a move they try to make soon. 
Not a whole ton of movement on the Jonathan Isaac card front, and that's a concern, I don't know how much demand there will ever be for him in Orlando. But the last time any PSA 10 Prizm Silvers were selling were back in April, and they were selling between $100 and $115 consistently. Of course, there are currently none listed on eBay, so good luck buying any. So, I like him as a relatively cheap buy if you're able to find anything, and otherwise, I'd definitely be holding at the very least, that is if you are sitting on any Jonathan Isaac cards. 
Last player I'm going to spend a bit more time on is Lauri Markkanen. Took a step back this year, went from 19 points down to 15 points, from 9 rebounds down to 6, and not much else to speak of counting stat-wise. Three point percentage also down, had shot over 36% the first two years, down to 34% this year. Shot only 43% from the field as well.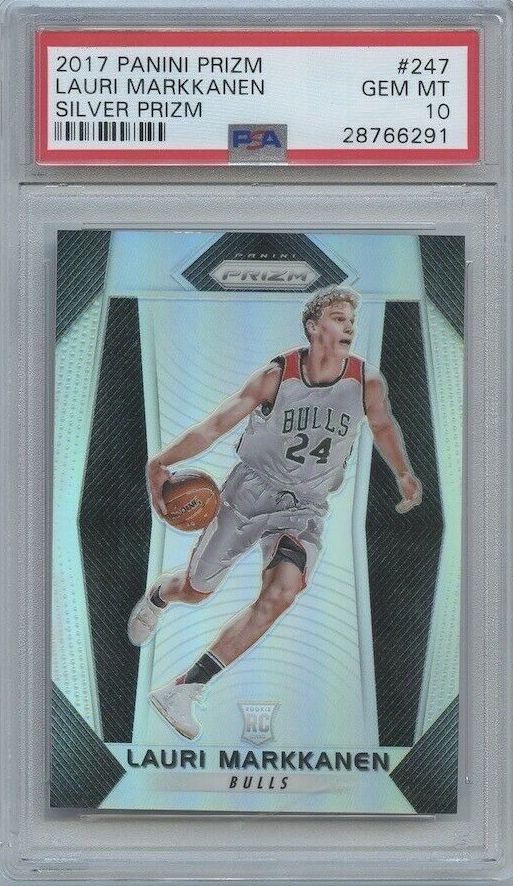 A big part of the problem for Markkanen this year was the injuries. He started the season by playing 46 straight games, but he was reportedly not very healthy the entire time, then he missed 15 games with a Pelvis injury. And another big part of the problem for him was, you guessed it: Jim Boylen. The worst coach in the NBA, caused some significant regression for Wendell Carter Jr. as well, and Markkanen was also a casualty of Boylen's stupidity. He'd averaged 15.3 shot attempts his sophomore season, and that was down to 11.8 attempts this year, and most often on offense he was just placed in the corner to rot. His first two seasons he averaged 80 touches per game, just 80 opportunities to do anything at all, and this year that dropped in half down to 40. Reportedly, when Markkanen spoke to Boylen about his concerns, Boylen told him that if he wanted to get the ball more, he should be getting more rebounds. But also, Boylen is the one who has his bigs blitzing all around the court on defense, completely out of position to defend the rim or to get rebounds, so that was really all on the coaching strategy. 
Also, did you see, that Jim Boylen installed a punch clock to the weight room that he gave guys physical cards to and had them punching in and out? Just ridiculous. The Venn diagram of playoff teams and teams that have a punch clock in their weight room is just two circles, no overlap at all. 
But, in any case, like with Coby White and Wendell Carter, I give Markkanen a bit of a pass because their organization and coaching has been such a mess. And this isn't bias, I'm a bucks fan, I hate the bulls. I think there's a good buying opportunity on Markkanen, simply because I think things are bound to get better once Karnisovas cleans up the mess in Chicago. Boylen is still officially the coach, although I think that will change before next season starts. Markkanen's PSA 10 Prizm Silver RC's have been auctioning off around the $80 range. At that price, I think it's worth taking a flier or two. Not that he was very good this year, but looking at the leap he took from year one to year two, had he taken that same leap last year, we'd have been looking at a much more enviable card. Assuming a lot of the regression was out of Markkanen's control, I wouldn't be surprised if we see some good things out of him, and all these young bulls in the near future. I think he's a buy, but no guarantee at all. But I like his prospects moving forward. 
Wow what was that, like 6 buys out of seven players? I guess I'm getting soft. We'll clean that ratio up pretty quickly. 8th pick by the Knicks, Frank Ntilikina. Buy it nows going all over the place. Sell. 9th pick, now also playing for the Knicks, Dennis Smith Jr. $30, Sell. Oh, by the way, fun little tidbit, RUMORS on the street, is that the Mavericks were sending out all these signals that they were interested in Frank Ntilikina, and various executives think the Knicks selected him because they respected the Maverick's international scouting, BUT that the Mavs were using that as a smokescreen so that they could take Dennis Smith instead. I don't know any of that for sure, but I have read that very thing from various sources, which is pretty funny and also pretty believable. Of course, Dennis Smith Jr. stinks too, but it's just kind of funny. 10th pick, Zach Collins, Blazers, $40ish, Sell. Eh, hold. Malik Monk, $30, HOLD! Luke Kennard, $40, HOLD. 
Alright, that's all I have time for. Thanks so much for tuning in.
Sign up for The Daily Slab email to get the most up-to-date sports card insights straight to your inbox.