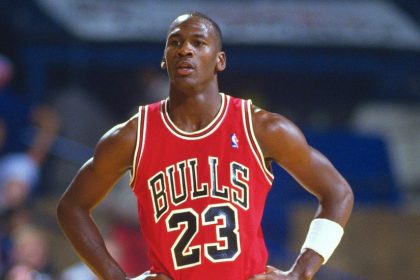 The sports card market went through the largest demand influx it's ever seen, and we're here to recap the first half of the year with five big storylines.
Setting The Scene: January to March
Think back to January 1, 2020. Basketball is heating up and sports cards are growing in popularity, yet you can still get your hands on key rookie cards for "affordable" prices. LeBron James 2003 Topps Chrome RC PSA 10? $2,250. Giannis Antetokounmpo 2013 Prizm RC PSA 10? $700. Luka Doncic 2018 Prizm Base RC PSA 10? $225. None of us could've predicted what the next three months would bring. From January 1 to March 9, sports cards were ON FIRE. We saw those three rookie cards explode in value. LeBron increased $2,250 to $6,750 (200%). Giannis increased $700 to $2,250 (221%). Luka increased $225 to $650 (189%). It wasn't only those three players; it was seemingly any player who garnered any smidge of popularity that experienced an increase in value. On March 9, the sports card market was an unstoppable force, hitting a wall. It wasn't a lack of demand wall. It was a COVID-19 wall. On March 10, the Thunder/Jazz abruptly canceled their game due to a positive test from Rudy Gobert, the Utah Jazz center. The next morning, the NBA announced the suspension of their season, and the rest is history.
A week after the announcement, we published an article and podcast detailing the aftershock. Top basketball base PSA 10s dropped between 15 to 35% in value in ONE WEEK. As for baseball, those dropped between 20 to 30%. The base PSA 10 market was getting crushed, while the more rare, stable investments (low population PSA 10s, parallels, numbered cards) didn't get hit too hard, dropping less than 10%. The quick explanation for the drop in value is base PSA 10's aren't rare, they rose in price too quickly, and great uncertainty about sports cards led to investors dumping them before prices dropped further. Many followers of ours had the question, "What do I do with my sports cards since prices are dropping?" In our article and podcast, we offered advice for how to handle sports cards during COVID-19 and no live sports being played. Straight from the article… 

"With that being said, there will be a MASSIVE buying opportunity that will arise for two to three weeks before the low point. If you wait for rock bottom, you won't be able to get enough volume. If you buy for two to three weeks leading up to the low point, your average cost will be perfect for selling during the NBA Playoffs.
"All I can say is don't panic with your cards if you're not over-leveraged (meaning you have cash savings to last during this tough economic time). Don't take a loss if you don't have to. If you are over-leveraged, you'll probably have to do some selling. Hold your rare stuff. Hold your PSA 10s. Hold it all if you can. Sports will be back. Sports-card demand will be back. We know this is a tough time for many different reasons, and all of our lives are drastically changing. Try your best to exercise patience and all will go well."

Over the next two weeks, the sports card market continued to decrease in value, but that all changed at the start of April, and that's where we pick up with our top-five sports card market headlines for the first half of 2020.
The Headlines
#1 Market Confusion To Explosion
This is by far the biggest headline of 2020. COVID-19 and the NBA/MLB suspension left investors scrambling to figure out what to do with their sports cards, and the best option was to just…wait. Wait out the three-week downturn, wait out the panic from social media, and wait out all the uncertainty in the world. Very quickly, it was clear one of the only "guarantees" was that people love sports cards. No matter what's going on in the world, people love sports cards and want to get their hands on them. That sentiment combined with endless amounts of time available (due to everything being shut down) absolutely exploded the market. People weren't buying back in slowly—they were buying back in HARD.

Peak Values
Basically, any big-time sports card hit a peak value at some point from April to June. LeBron James 2003 Topps Chrome PSA 10 – $10,400 (June 27). Kobe Bryant 1996 Topps Chrome RC PSA 10 – $8,500 (May 6). Tom Brady 2000 Bowman Chrome RC PSA 10 – $8,100 (May 25). Patrick Mahomes 2017 Prizm RC PSA 10 – $3,750 (May 15). Mike Trout 2011 Topps Update RC PSA 10 – $3,300 (May 10). You get the point.

New Wave
Market trends we've never seen before were occurring. In the past, players had to do something extraordinary, add to their legacy, or become more popular to increase their card values. During the COVID-19 era, the demand became so large for sports cards, almost anything worthy of buying in the industry jumped in value. Not only did demand help cards that were already popular, but it led to investors and collectors seeking out "undervalued" investments. 2012 Prizm Basketball exploded in value, as it was the first Prizm set ever produced. People saw that as a selling point in the future, so they bought it up fast leading to a quick spike in value. Then it shifted to 2016 Optic. The Optic brand has gained a lot of popularity since last October, and 2016 Optic was the inception of the brand. LeBron James 2016 Optic Base cards increased from a couple dollars to $60 in a matter of days. It didn't stop there, as the Tiger Woods 2001 Upper Deck PSA 10 even saw some crazy action (increasing from $50 to $250 in a week).

To sum it all up, any sports card that is "valued" in the marketplace went up in price, and any sports card that was deemed "undervalued" by a large group of buyers spiked in value like crazy.
#2 The Last Dance – Rise & Fall
When sports got shut down due to COVID-19, ESPN announced a new timeline for The Last Dance (1997-98 Bulls five-part documentary) airing, which got pushed up to start on April 19. The announcement came on March 31, the last day of March. Why does that matter you ask? That was right before the card market exploded in value (see, #1). The Last Dance and MJ craze was a huge catalyst to get people involved in sports cards like they were before the NBA suspension. From March 22 to May 19, the Michael Jordan 1986 Fleer RC PSA 10 increased from $48,600 to $85,100 (based on eBay auction data only – there were sales off eBay that exceeded the $85K). That was a 75% increase. The Last Dance concluded on May 17, so it's not a surprise a peak sale occurred around the conclusion of the doc.

If you were an MJ investor in March (and obviously before that point), you're sitting happy even if you didn't sell at the peak hype. If you invested in April or May, you may have a bad taste in your mouth. Since that $85K sale, this card has dipped back down to $62,000 (with a low point of $51,000). It's not just this card either. It's almost all MJ cards. 1993 Topps Finest, 1993 Ultra Scoring Kings, 1996 Topps Chrome, among plenty of others have taken a tumble. Clearly, once the documentary hype died down, so did MJ values.

It seemed like nothing could get crazier than the rise in MJ values in that short of a time period but little did we know Topps Project 2020 had something else in mind.
#3 Topps Project 2020
And here it is, the most unexpected and crazy trend for the first half of 2020. Topps Project 2020 started to release on topps.com late March/early April. Topps collaborated with 20 different popular artists who are recreating 20 different popular Topps baseball cards. Every business day, there are two new cards that release for $20 on topps.com. After the two days are up, a print run gets released for the amount of copies that people bought. This set is 400 cards, and it's only at card 140 as of today. On April 11, we put out a video explaining the set. We asked, "Is There Money To Be Made From Topps Project 2020?" Well, the answer was yes. And not just a little money, but a LOT of money.

To consolidate this topic, we will focus on the Mike Trout by Ermsy from the set since the trend it followed is pretty much the same as every other card in the set (up to end of May). This card was released on topps.com for $20 on March 26, and there were 2,911 cards produced. Once they got delivered in hand, they were selling for $75 on eBay (April 11). A little over a week later, and they're up to $200. On May 6, this card crossed over $500. May 23 – $1,000. More people were starting to get involved in the project, and newer cards being released from Topps started to have higher print runs, driving up the price of lower print run cards released early on in the set.

Now, $1,000 for this card is incredible, but what happened next was insane. Memorial Day Weekend came along, and people went crazy. This card jumped all the way up to $2,425 from $1,000 in TWO DAYS. Almost every card released in the set up until that point exceeded $100 resale on eBay, even the ones with very high print runs, most of which weren't even in the sellers hands yet. It was truly a bubble that formed, and what happened next was the inevitable pop. One week after the all-time high sale, it dropped back down to under $1,000 on June 1. Since then, the Mike Trout is down to $770. From the peak price until today, that is a 68% drop in value. For lower-end cards in the set, like the Mariano Rivera by Keith Shore, it dropped from $180 to under $10 – a 97% drop in value.

So, what caused the bubble pop? On Memorial Day, Topps released a Ken Griffey Jr. by Keith Shore. This was the first card to release since the insane increase in values, so there were thousands of people ready to try to get a piece of the pie. Well, too many tried, and there was 99,000+ Griffey Jr's to sell. That absolutely turned people off from the set, as there was now way too much supply, which over matched the demand.

After reading that last paragraph, you might be thinking this set was a failure. This set was everything but a failure. People made money hand over first for the two months of the set, the artists created amazing pieces of artwork that was able to be shared with thousands of people, and most importantly, a lot of collectors got to add some amazing pieces of cardboard art to their collection. The only reason the word "failure" should be attached to Topps Project 2020 is for the resellers that bought it at absolutely ridiculous second-hand market values, only to have lost almost all of the value in the cards.

The funny thing is, this set isn't even half-way done. There are still over 200 more cards to release. Will demand come back for the set? Probably in a small way, but nothing like what we saw that Memorial Day Weekend.
#4 2019-20 National Treasures Basketball
Recently, National Treasures Basketball is the biggest release out of any sport, any product. Loaded with Rookie Patch Autographs /99 (RPA), these boxes fly off the shelves as collectors try to hit the jackpot. This year, that jackpot is Zion Williamson, and the buy-in increased 10-fold. Literally, this year's Panini First Off The Line release for National Treasures boxes had a rock bottom price of $7,500, which was 10-times that of last year's release ($750 a box). Zion Williamson's card prices definitely play into the sealed box prices, but at the same time sealed box prices play into Zion's card prices. Whichever way you look at it, both of these two things being worth tons of money has held the other's value up.

The very first Zion RPA to hit eBay sold for $99,800, but it was confirmed the winning bidder didn't pay (hence the omission of that data point on the graph). The first sale to be logged was on June 20 for $85,100, and the sale after occurred on June 23 for $74,600, a 12% drop in value. Currently, there is only two sitting on eBay – a BGS 9/10 for $80,000 and a non-graded for $88,888.

Those sales and asking prices are obviously out-of-this-world, but with the new market landscape, it doesn't surprise us at all. A much more surprising and note-worthy discussion is the value of no name players.

In 2013 at release, you could've boughten Giannis Antetokounmpo 2013 NT RPA's for $500 (today, they're projected at $75K+). Of course, Giannis wasn't anything in 2013 that he is now, but he was still a top-15 draft pick and had a ton of potential. This year, $500 will get you Keldon Johnson. In his rookie season, Keldon Johnson played in 9 games, scoring 4.6 PPG in those games. Giannis played in almost every game his rookie season. Because these boxes are so expensive ($4,000+ for a normal hobby box), it is pulling up the values of every rookie in the draft class, even those who have barely any potential in the sports card market.

If you're trying to find undervalued sports cards right now, it's pretty safe to say some of these 2019 National Treasures cards are not the place to be.
#5 Soccer Market Expansion
While all the headlines above have defined the sports card market in 2020, there has been plenty of coverage on them between us and other content creators. The one massive trend that we haven't reported on in 2020 has been soccer cards. Many people look at our page and don't see us reporting on soccer cards, so they assume we ignore them on purpose. While we have ignored soccer cards so far in 2020, it's for good reason.

SlabStox Football Club
Our CEO & Founder, @SlabStoxAaron, started buying and selling soccer cards at the beginning of August 2019. Since that point, he has been learning the market, and the trends, and actively buying and selling soccer cards—all in preparation to start a new segment of SlabStox – @SlabStoxFC. Currently, Aaron has sold almost all of the soccer cards he bought, except for a 140-card PSA submission. Once that submission is back in hand (should be next week sometime) Aaron will sell all of his soccer cards (aside from the few cards he is keeping for his personal collection), in order to avoid conflict of interest. Soccer content would have started a while ago, but it was pertinent to the SlabStox brand to act in good faith and make sure no content created influences any values of cards Aaron owns.

SlabStoxFC will be the name of the YouTube show and Instagram content for the soccer card market. Right now, the plan is to have it up and running in August – we hope you join Aaron on his journey running SlabStoxFC! Be sure to give the Instagram account a follow so you don't miss the launch.
What's Coming Next
SlabStox – Trends | Analytics | Buy & Sell
Two weeks ago, we announced a preview of the SlabStox platform, an all-in-one analytics sports card dashboard. We are thrilled to bring this to you, and we are working hard every day to make it happen soon!

Here's what SlabStox can do:
View and analyze sports-card performance like you would stocks ("Stox" on SlabStox)
Transact on the exact same page you are viewing the data for each Stox
Powered by eBay – there will be plenty of supply to buy, plenty of data to analyze, and even two-step selling capabilities
Allow your purchasing and selling to happen on a dedicated sports-card platform (SlabStox), while still tapping into eBay's massive marketplace
To learn more, read the article from the CEO.
To secure your spot on our new platform, pre-register now.
This will be a game-changer for you and for many others in the sports card industry, and we cannot wait to release it. From the SlabStox team, we truly appreciate all of you for engaging with our content and supporting us. We look forward to what the rest of 2020 has to offer!
*All prices and values started are via eBay and PWCC.
*eBay links are EPN affiliate links.