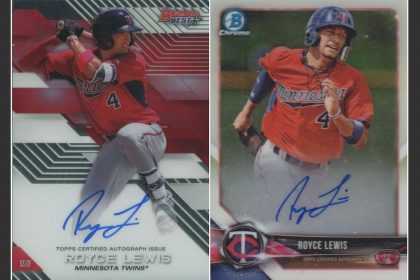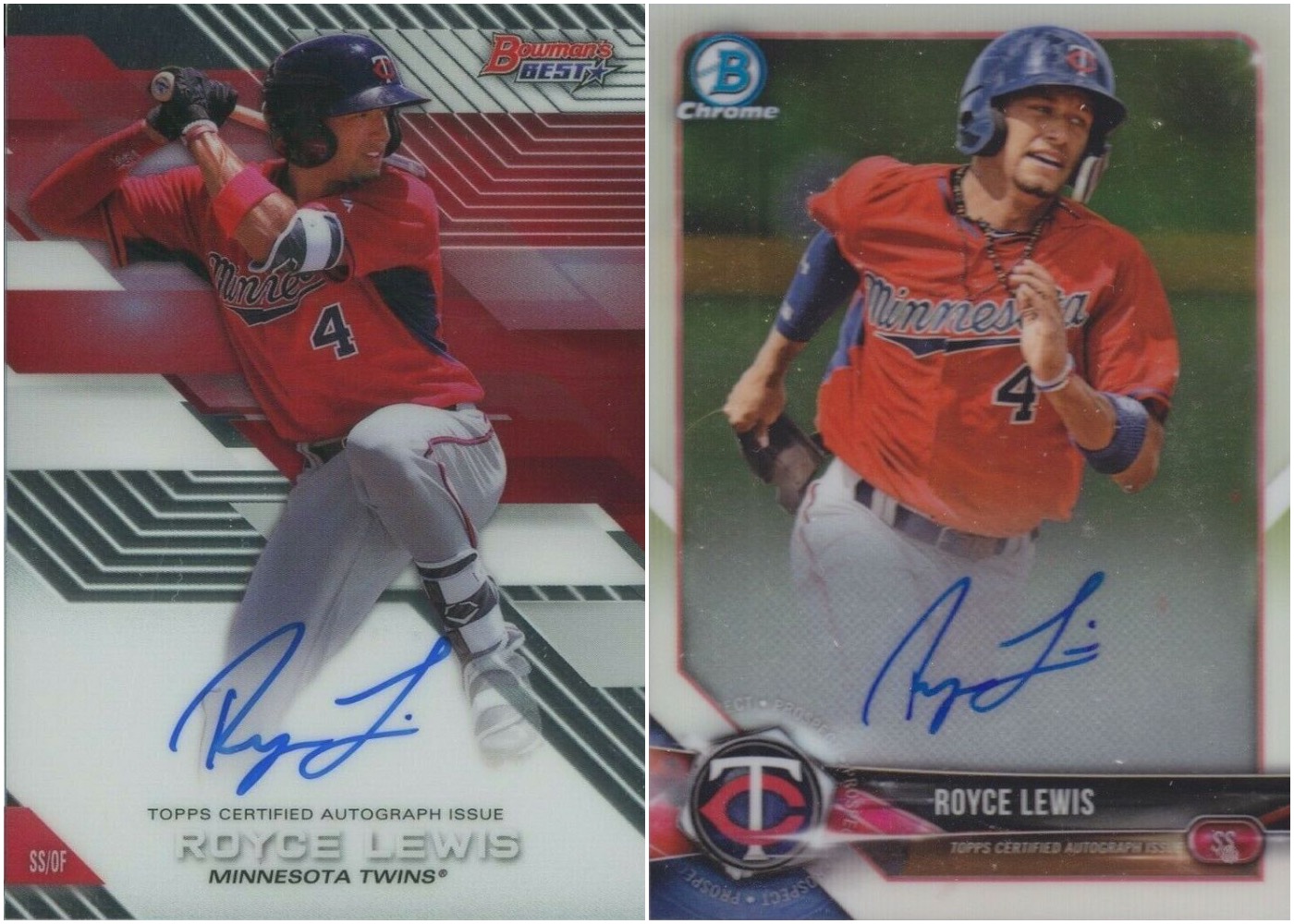 After I posted We All Want 1st Bowmans, but Is There Potential in 2nd Bowmans?, a follower on Facebook suggested I dig into the differences between 2nd Bowmans and a player's Bowman's Best prospect auto (not their rookie auto). I took him up on it, and this can be seen as a follow up to Pt. 1 that analyzes strictly Bowman Chrome.
Everyone knows 1st Bowmans are the top dog; however, the 2nd Bowman versus Bowman's Best debate is much stronger. Both are seen as alternative investments.
If you want to read up on how Bowman's Best compares to 1st Bowmans, I researched if Bowman's Best is a viable alternative investment to 1st Bowmans.
In Pt 1, I used Royce Lewis as an example to compare the two different cards because Royce is one of the only (if not only) player with a 2nd Bowman and Bowman's Best auto to experience an increase in price.
For the 2018 2nd Bowman trend, 23 sales were included; for the 2017 Bowman's Best, 53 dales were included. Only auction sales were used for the Bowman's Best, but all sales had to be included for the 2nd Bowman since there wasn't enough data only based on auctions.
I'm not sure if that's attributed to lower production of 2nd Bowman autos compared to 1st Bowman autos, but the Bowman's Best appears to be in much higher supply.
Every sale of each month was averaged to find the monthly value. From there, it was simple rate of change calculations.
For a simple answer, the Bowman's Best is a much better alternative investment. It increased 1.43 times as fast as the 2nd Bowman.
Keep in mind, this is only over a six-month period where I knew Royce Lewis was on a hot streak. I'd be curious to know the production level of 2nd Bowman autos because in the future, they could become scarce enough to increase at a faster rate than Bowman's Best autos.
This also falls in line with the comparison of Bowman's Best to 1st Bowmans. While I know Bowman's Best is not as lucrative, liquid, or in demand as 1st Bowmans, there may be something to be said for throwing some pocket change at them and seeing what happens.
Are you going to add any Bowman's Best autos to your investment portfolio?
Head to the SlabStox YouTube or Twitter accounts for the most up-to-date sports card insights.