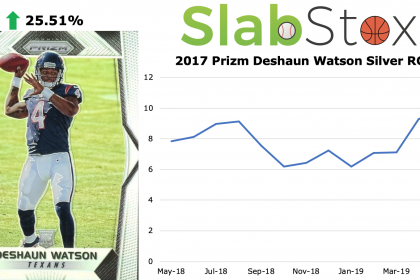 Football from @connors.cards on Raw Watson Silver RCs: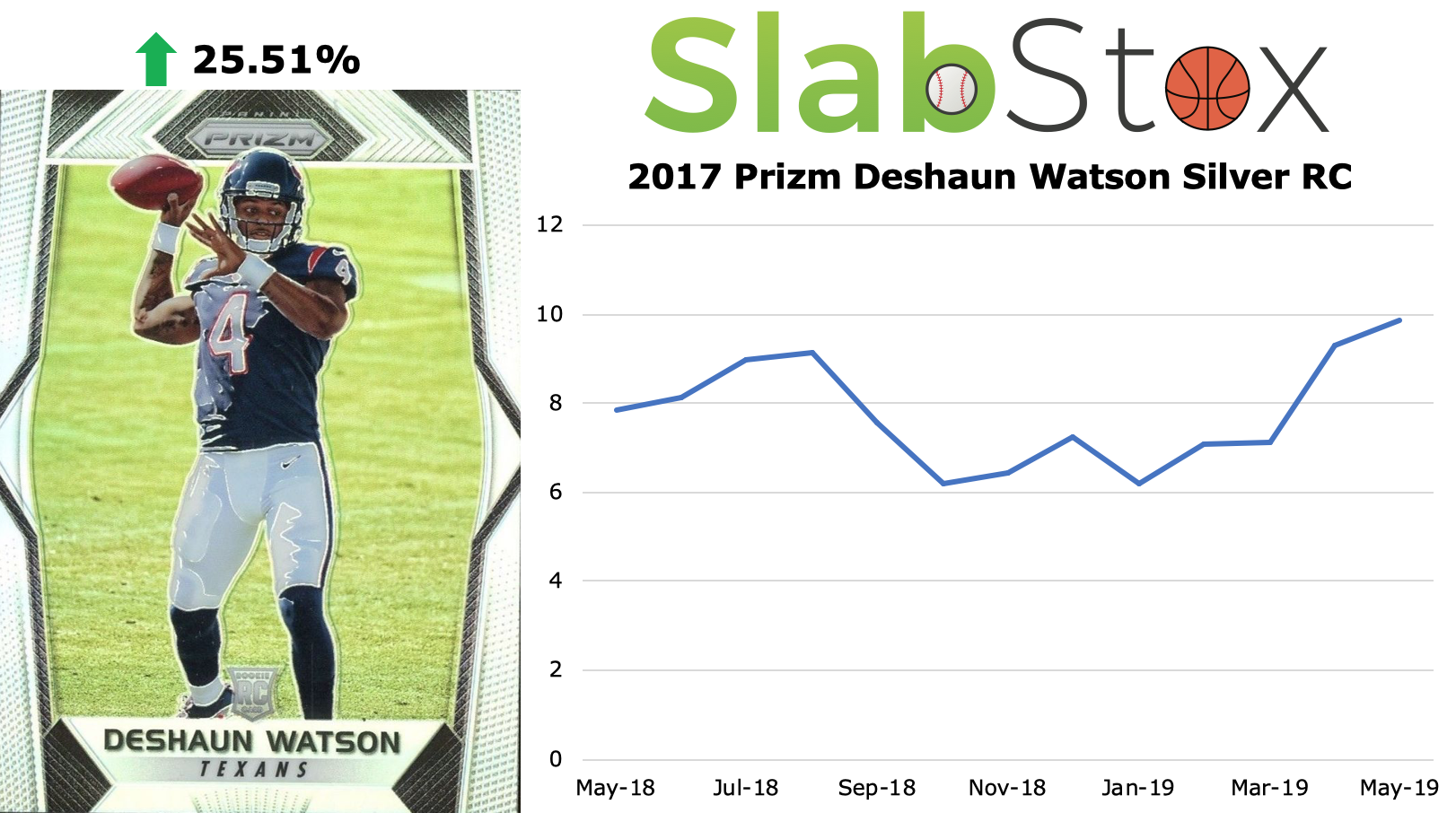 Deshaun Watson is an intriguing quarterback. Is he a future perennial Pro-Bowler? Potential All-Pro? Or is he an injury prone dual threat QB like many others before him?Watson has one of the best wide receiver cores in the NFL with Deandre Hopkins, Will Fuller, and Keke Coutee. Watson had an impressive sophomore season throwing for over 4,000 yards and 26 touchdowns, while running for nearly 600 yards and 5 touchdowns. A sore spot of Watson's game is holding onto the ball for too long. Watson was sacked a league leading 62 times. If Deshaun fixes that one problem with his game, he is a potential Randall Cunningham type player.Watson's Prizm rookie prices has been fairly consistent throughout the past year, even with a Pro-Bowl selection and a fantastic sophomore season. Patrick Mahomes took the entire NFL spotlight away from players like Watson probably contributed to his lack luster price fluctuation.His Prizm rookies seem to be heating up as of late. Although his rookies have only risen $2, we have all seen what the capability of these cards is. If Watson has a breakout season, or possibly even repeats his sophomore season, these cards could spike.
Sign up for The Daily Slab today! Get news, trends, and insights on the sports card industry straight to your inbox, courtesy of SlabStox.