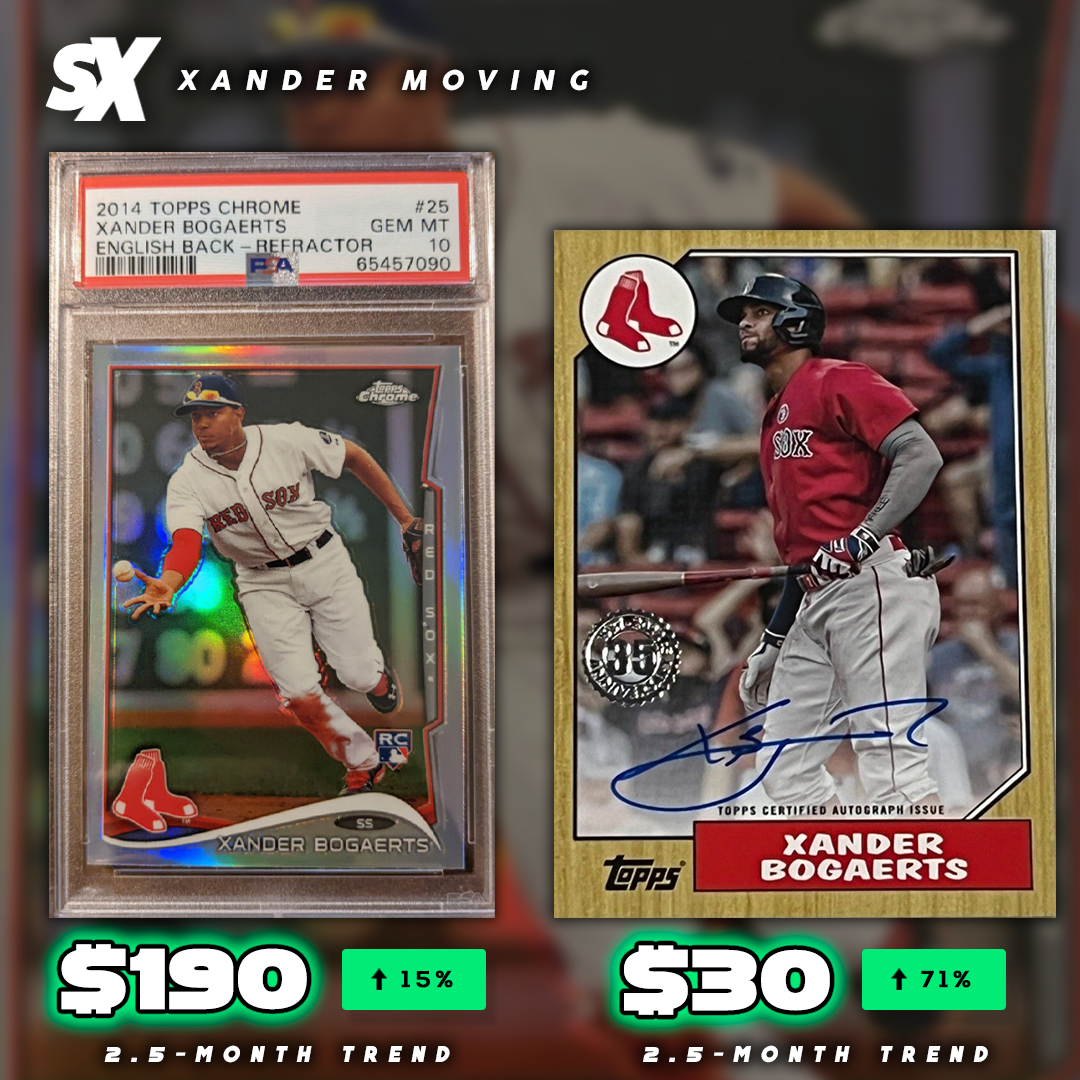 The Padres finally got their man. After attempting to sign both Trea Turner and Aaron Judge to massive contracts, they secured Xander Bogaerts with an 11-year, $280M offer.
When compared to their reported 11-year, $342M deal for Turner, it seems the Padres made out very well. Their infield now consists of Manny Machado, Kim Ha-Seong, Jake Cronenworth and Bogaerts. This will push Tatis to, let's say, DH.
That is quite the list of talent, but it comes at a steep price. They owe that group a combined $825M over the course of their contracts (that number can go up with Cronenworth's following year of arbitration or down if Machado opts out). That $825M doesn't even take into consideration Juan Soto's salary or potential extension. This is a staggering amount of money the "small" market Padres are paying for their roster, and they should be applauded for it.
As for Bogaerts' cards, they are marginally on the move. Since 12/7/22, 50+ cards have sold including these two. While his Topps Chrome English Back Refractor RC PSA 10 got a slight boost, an excited buyer snagged the more affordable 2022 Topps Series 2 On-Card Auto at $30 (+71% in 2.5-months).
For up-to-the-minute updates like this, subscribe to the Daily Slab newsletter HERE.