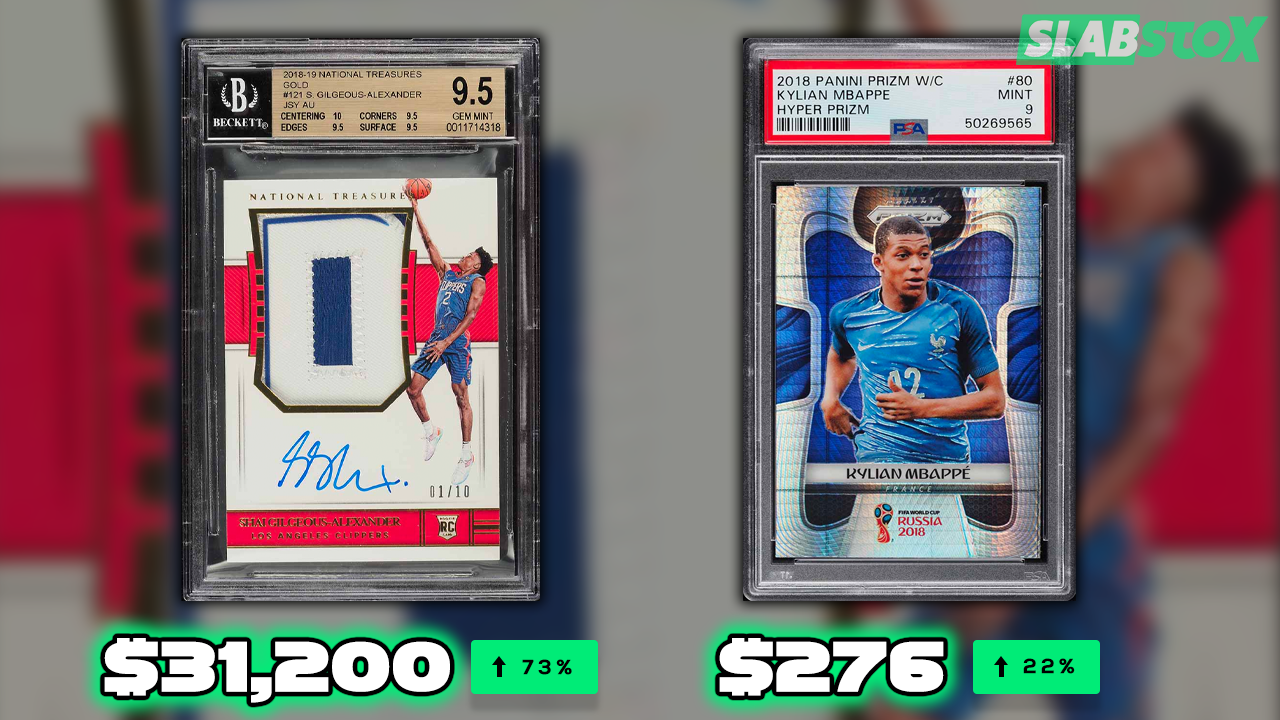 We all knew Shai Gilgeous-Alexander was a talented player, arguably one of the top young players in the league coming into this season, but he was not expected to keep up the ridiculous level of play he started the season with.
The 24-year-old is not showing any signs of slowing down. He scored 30+ points in 9 of his last 10 games, and currently has six games in a row like that. He's third in the league with 31.1 points per game, an increase of over 6 points per game from last year's average of 24.5 PPG. A big card of his sold last night in the PWCC Weekly Auction #46 after selling recently in November. His 2018 National Treasures Gold RPA /10 BGS 9.5 sold for $31,200 last night, a 73% increase from an $18,000 sale on 11/7/22. It was a different serial # as well, as last night's was #1/10 and the previous sale was #3/10.
For up-to-date card market information, subscribe to the Daily Slab newsletter HERE.
*Sales data is provided by Card Ladder, which combines 14 data sources into one (eBay, PWCC, etc). Create your Card Ladder account here!