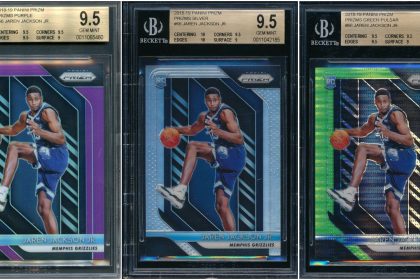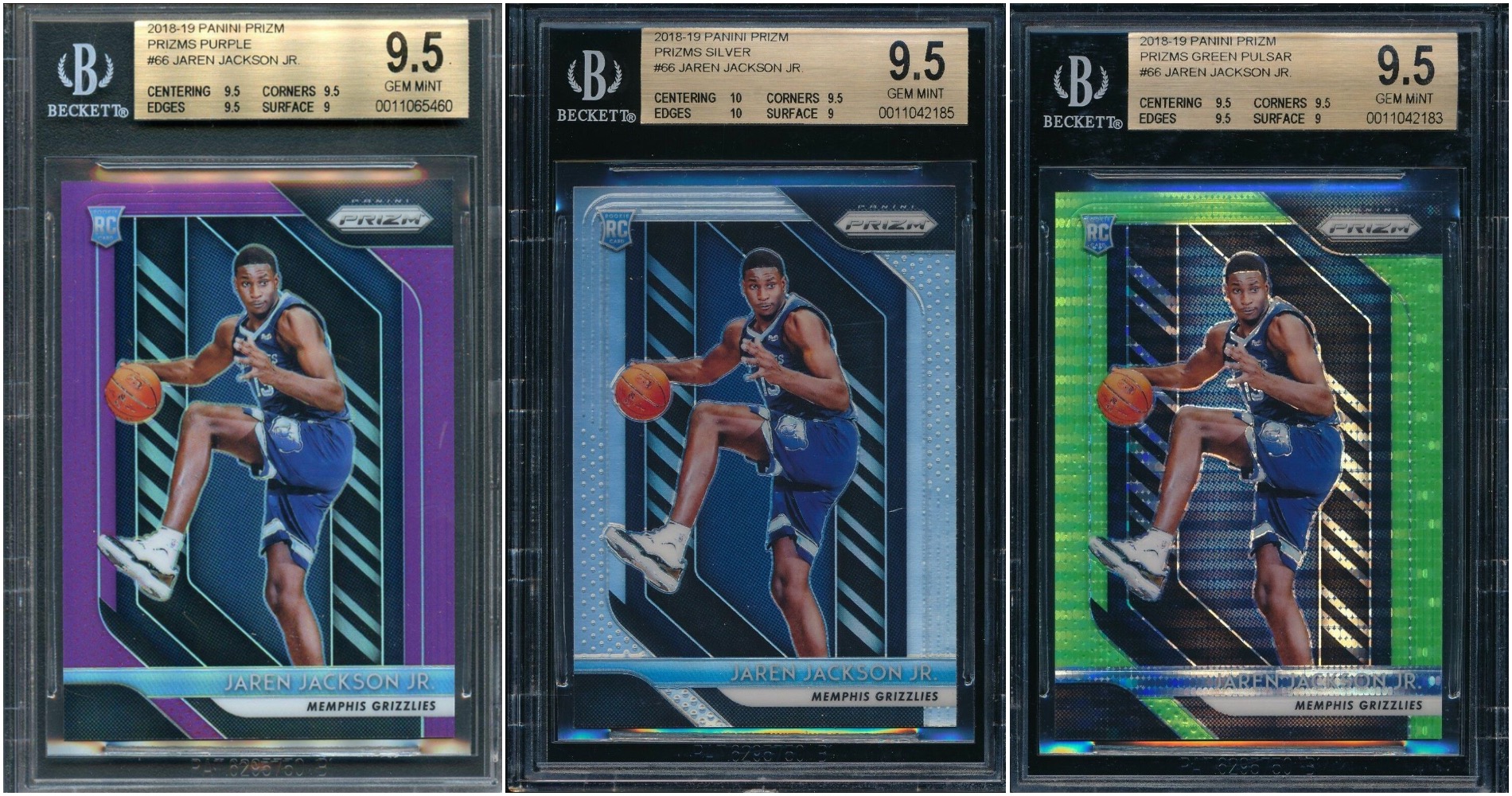 Luka Doncic and Trae Young are the two most hyped and talked about rookies of the 2018-19 season, but taken in between them in the 2018 NBA draft was MSU's own Jaren Jackson Jr, picked 4th overall. The athletic big took over the starting PF spot from JaMychal Green in the starting five for the Memphis Grizzlies. The physically gifted Jackson stands 6'11, with a 7'4 wingspan and a 9'1 standing reach, but does not lack speed and quickness, something that plagues most bigs.
Jackson Jr. is the epitome of the phrase "jack of all trades, master of none." Jackson can be an effective shot-blocker, but also profiles as a finisher, a stretch big, and a rebounder. None of those skills stand out as superior. It's like having a pitcher with a 55 grade (above-average) on all of his pitches. Jackson lacks a true weakness, but if I had to single out one, it would be his passing. His passing IQ is lagging behind everything else, causing him to lack playmaking ability. More importantly to investors, it will decrease his ability to play out on the perimeter. Jackson is a threat from beyond the arc, but if he continues to make bad passes when pressured, he won't be able to get threes up at a consistent rate.
Despite being one of only ten players in the NBA at age 19, Jackson produced immediately by hitting double-digit point totals in his first four professional games. On the season, Jackson Jr. is averaging 14 PPG, 5 RPG, and 1 APG in 26 minutes while shooting 50% from the field. His 2.3 defensive win shares suggest he was more productive when his opponent has the ball, which is good for him and bad for us. It is expected that a power forward, especially one who is bordering on 7 feet, is more productive on defense, so it's a good sign he is producing.
But for us investors, it is inherently bad. When you compare his 1.1 offensive win shares to card community favorite and big seller Joel Embiid's 4.2, it's obvious offensively focused big men sell better. I know I am comparing an MVP candidate to one of the youngest players in the league, but the point is it's possible for a power big man to be better on offense than defense, and when they are, it translates to positive card sales.
In the future, I can see him as a more athletic Nikola Jokic. Same stats, upper teens in points, close to, or at double-digit boards with some of that star power that Jokic lacks. He's a top center, he just doesn't have that flash. Jackson Jr. certainly has that flash. However, Jackson has some serious work to do to catch Jokic's 7.5 APG.
Now to his cards. His Prizm Silver BGS 9.5 took a huge jump after Jackson's 26/10 game on 1/2/19. But on 2/13/19 against Chicago, Jackson sustained a deep thigh bruise, and the team ruled him out "for the foreseeable future," which is looking more and more like a season-ending injury. The chart below compares the prices after his breakout game (before injury) to after the injury was sustained.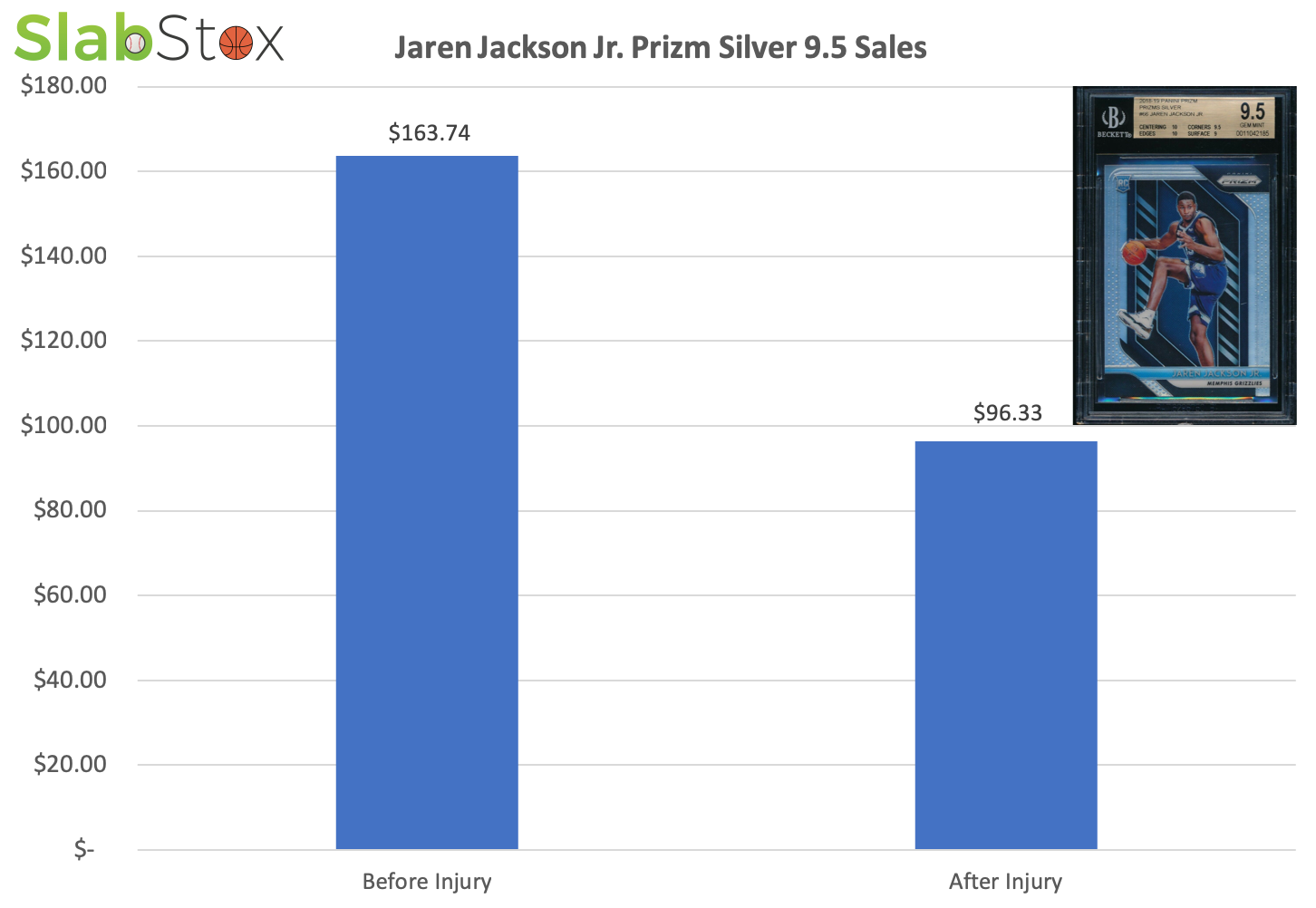 Obviously, being out for 20+ games is going to hurt your prices, but a $65 drop is unprecedented. A thigh bruise is not a chronic injury like a ligament tear, so it shouldn't be a continuous problem. It's like a broken bone; it's a one-time thing.
You should expect Jackson Jr. to pick up where he left off at the start of next season, and his prices to react accordingly. I would 100% recommend picking up a slabbed Jackson Jr. Prizm Silver now while the prices are low. In these situations, a lot of times prices rebound during the offseason when basketball collectors get bored. You should be able to make some money there, but if not, it is almost a surefire investment if you have the patience to hold until the start of the 2019-20 NBA season.
Who's in on Jaren Jackson Jr?
Sign up for The Daily Slab email to get the most up-to-date sports card insights straight to your inbox.