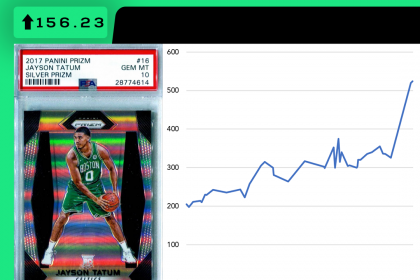 Were you a Jayson Tatum believer when it seemed like everyone was moving on? If you were, you're set to over double your money, as today his Prizm Silver RC PSA 10s are selling for over $500, up 156% since the end of last season.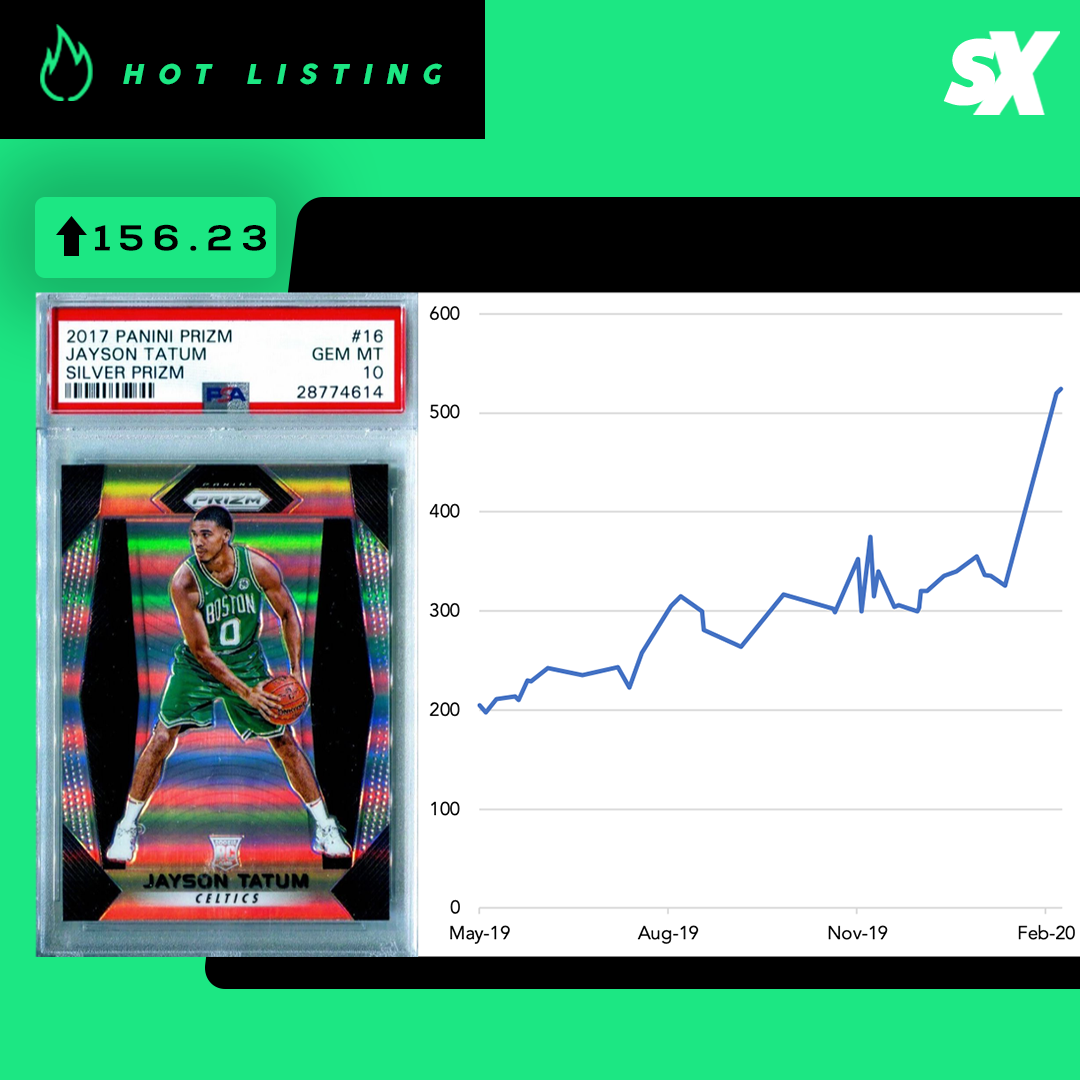 Rewind to mid-May 2018, Jayson Tatum threw down a ferocious dunk over LeBron James in Game 7 of the Eastern Conference Finals. Investors were thrown into a frenzy, as Tatum was sure to progress into one of the top players in the Eastern Conference. His Prizm Silver RC PSA 10s were selling over $500 going into the 2018-2019 NBA season. Kyrie Irving came back from injury, and all of that sentiment went out the window.
Jayson Tatum card prices plummeted, creating a perfect buying opportunity if you had faith towards the end of last year. He became a first-time All-Star this season and is helping the Celtics out in a massive way.So far in February, he's been absolutely unreal. He's averaging 28.3 points per game and 7.3 rebounds per game while shooting 47% from 3PT range on 9 attempts per game. Due to this recent outburst, we're BACK to peak value.
From here, it's all up to what Tatum can contribute to the Celtics in the playoffs. If he keeps this level of play up, watch out.
Stay up-to-date on all things sports card trading with SlabStox. Sign up for The Daily Slab today!