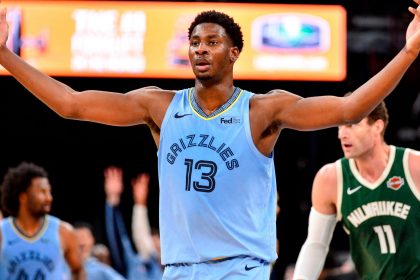 Have you been paying attention to the rise of Select Courtside Base RC's? Over the past month, the Jaren Jackson Jr. Select Courtside RC increased 192% in value while his Prizm Silver RC only increased by 29%. In fact, those increases put the value of each right at $73 (as of 6/1/2020). JJJ isn't the only case, as Luka Doncic, Trae Young, and Shai Gilgeous-Alexander increased as well.
When it comes to the Select Courtside Base, they are extremely low in supply compared to other base rookie cards. So much so, these warrant being called short prints. From May 3 to June 1, there were only TEN auctions and buy-it-nows to sell of the JJJ Select Courtside RC (and one currently listed). In that same time, 52 Prizm Silver RC's sold. If you look at the PSA population report for Luka Doncic (using him since more people would grade the Courtside of him vs. JJJ), there are 116 total graded. There are 2,975 Prizm Silvers graded of Luka Doncic. The value of a Luka Doncic Select Courtside Base RC PSA 10 is $1,000, and the value of a Prizm Silver RC PSA 10 is around $2,500.
In your opinion, are Select Base Courtside RC's better investments than other RC's due to the scarcity, or is the demand not great enough?
Sign up for The Daily Slab email to get the most up-to-date sports card insights straight to your inbox.