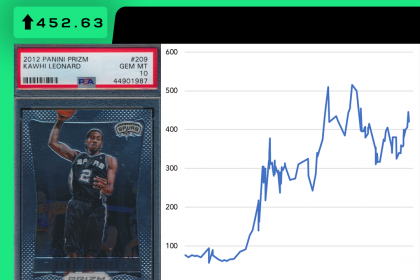 Say hello to your first ever NBA All-Star Game Kobe Bryant MVP recipient, Kawhi Leonard. Last night in an All-Star game for the ages, Team LeBron made up a 9-point difference in the no time limit 4th quarter to secure a 157 to 155 win and $400,000 for the Team LeBron charity.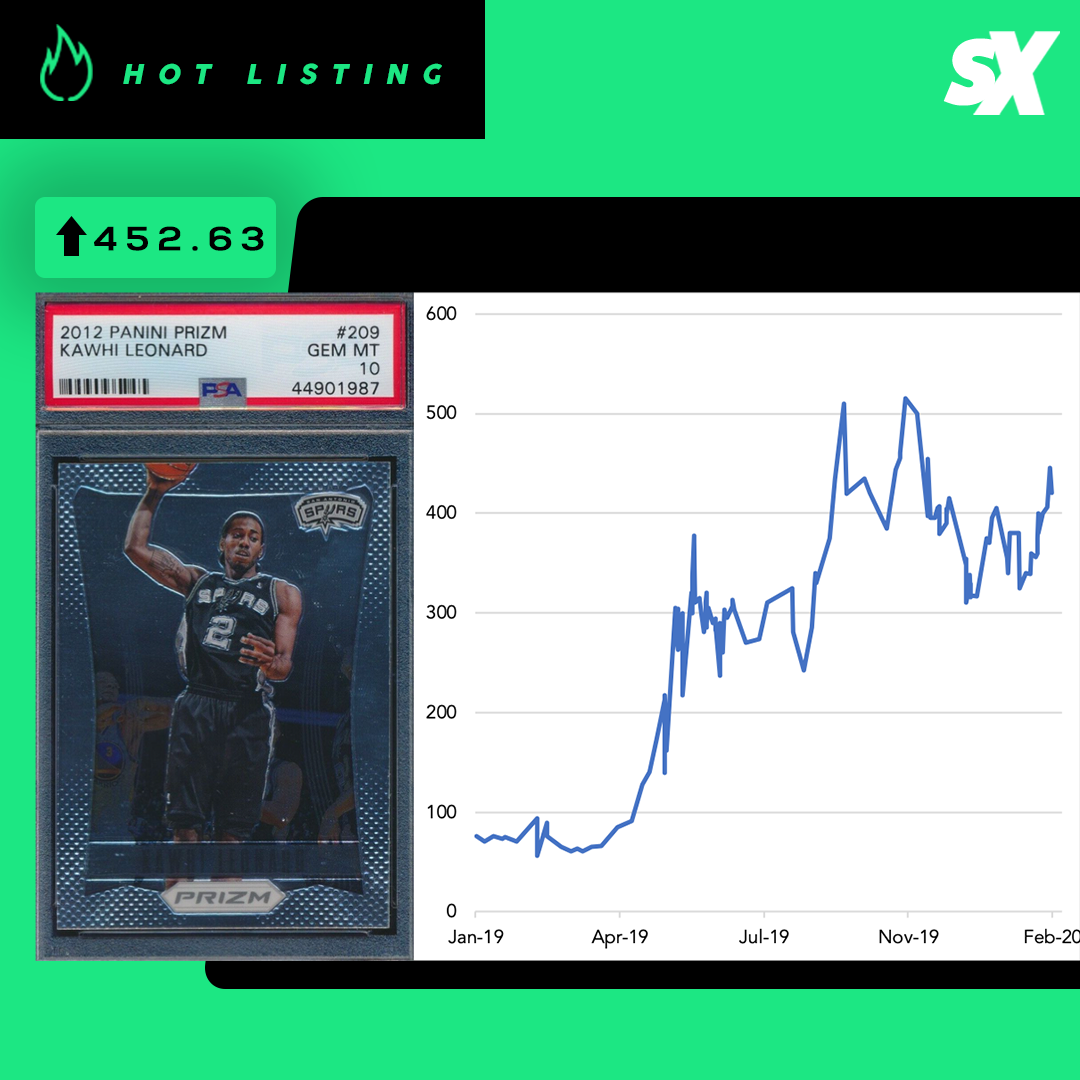 Kawhi dropped 30 points, 7 rebounds, and 4 assists including 8 threes on 14 attempts. Kawhi's performance was unreal, much like the performance of his 2012 Prizm RC PSA 10 since the start of 2019, as it is up 453% in a bit over a year. Leading up to the 2019 NBA Playoffs, you could pick up a Kawhi Prizm RC PSA 10 for around $75. After the Raptors won the Finals and Kawhi secured his second NBA Finals MVP, these quickly jumped to over $300. As the overall sports card market value increased over the summer leading up to the start of the 2019-2020 season, a few auctions touched over $500. Of course, an added factor in reaching $500 was the signing with the Clippers. After the season started, there was a slight drop back down to $325 to $350, but recently they have topped back over $400.Where do you see Kawhi's prices going as the Playoffs approach this season? Will we see another spike in price as the load management becomes a non-factor?
Sign up for The Daily Slab email to get the most up-to-date sports card insights straight to your inbox.