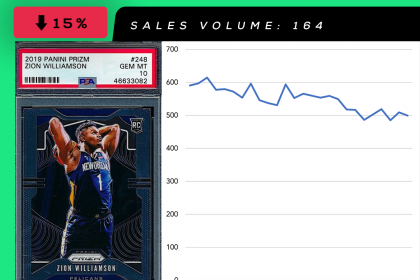 Are we seeing a May pull back for Zion Williamson 2019 Prizm Base RC PSA 10's? Indeed we are. Currently, almost all key investment cards are rising in price or maintaining their values, but Zion Prizm Base PSA 10's are the opposite. The good thing is, the cause is not unknown. In April, there were 45 auctions to sell of this card. In May so far? 164. It is clear why there is a 15% drop, due to the higher supply.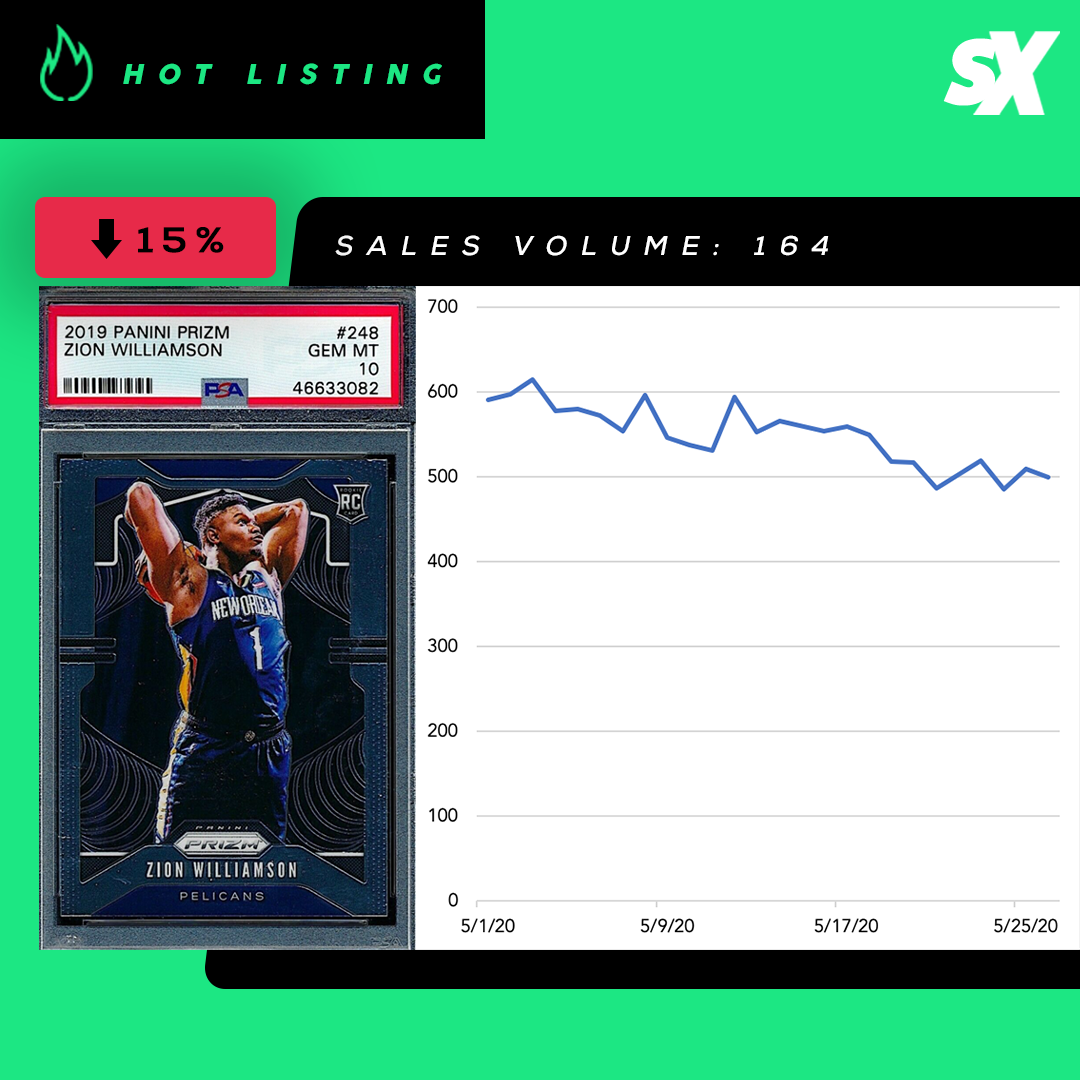 To dig deeper here, it all has to do with the PSA population report. PSA was shut down for quite a long time due to the coronavirus, so they weren't able to process the Zion Prizm RC's there. Since they re-opened, there have been a ton more to hit eBay. I remember before they shut down, the Zion Prizm RC PSA 10 pop report was around 1,000 (correct me if I'm wrong). Today, there are 4,272 PSA 10's out of 7,235 graded (59%). Clearly, there have been many more PSA 10's injected into the market.
What is your play on Zion Prizm RC PSA 10's? Are these a buy after the 15% drop, or are they going down further?
Sign up for The Daily Slab email to get the most up-to-date sports card insights straight to your inbox.