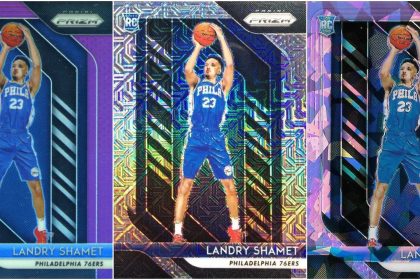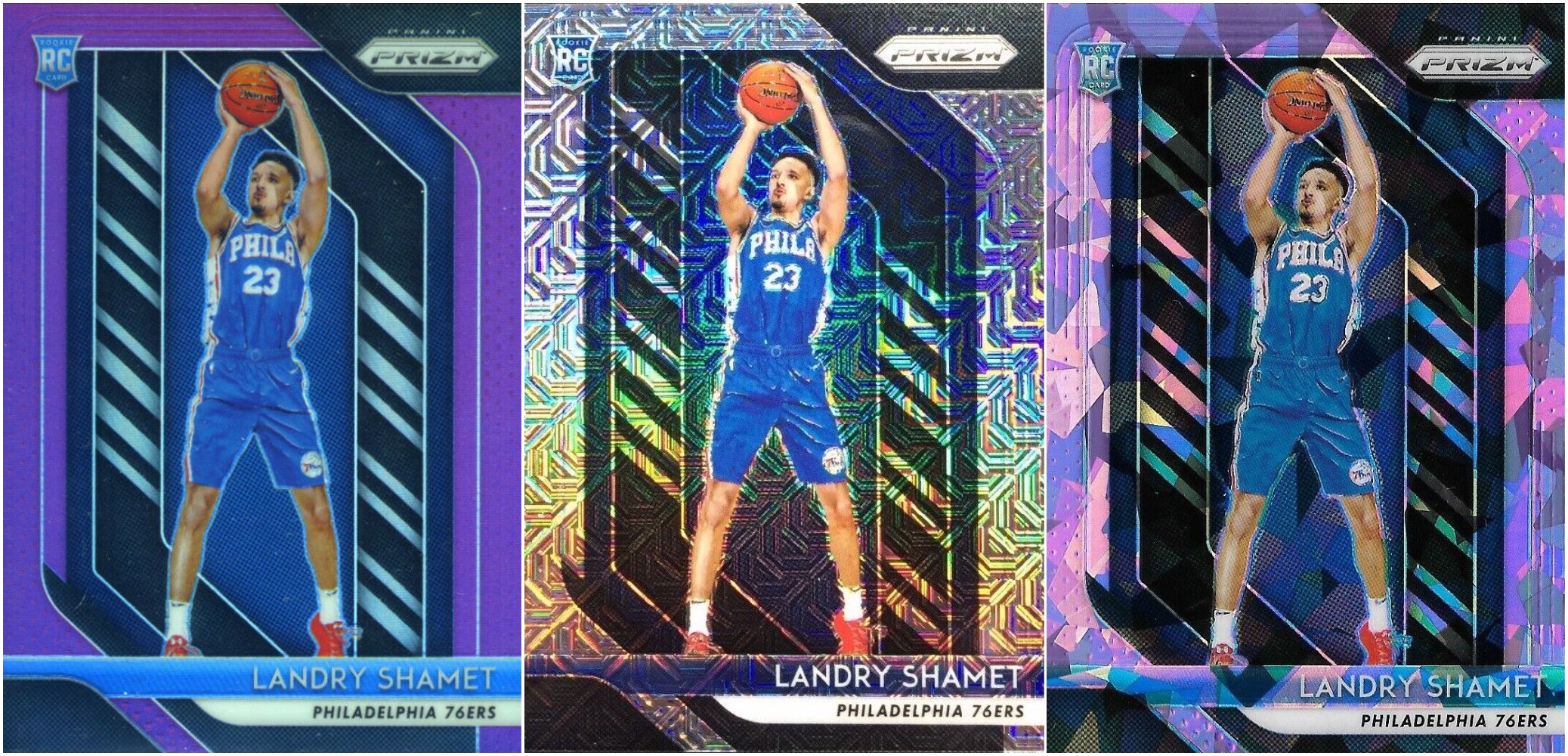 Every sport has one skill, one attribute that is crowned as the most exciting of the sport. In baseball, it is home run power. In football, it is having a cannon like Patrick Mahomes. But in basketball, it is undeniably the ability to drain 30-footers at will. Sharpshooters in the past include Reggie Miller and Ray Allen, and in the present, we're witnessing Stephen Curry by the day move closer towards the top of all-time threes made.
Not only is 3-point shooting the most exciting aspect of the game to most fans, it is has become one of the biggest parts of the game. Teams have attempted, on average, 10 more threes per game in the 2018-19 NBA season than in the 2013-14 season, going from 21.5 to 31.9 3-point attempts per game. Consider this: The team that shot the least amount of threes in 2018, the Spurs, took 3.5 more threes per game than the league average in 2013.
But enough about the stats, let's get to the player. I believe one of the most underrated and undervalued rookies out of the 2018 NBA Draft is Landry Shamet, the best pure shooter in of the most recent draft class. Picked 26th overall by the Sixers, Shamet was a two-year starter at Wichita State where he never was an elite scorer, but always an elite shooter. He shot 43.7% from three throughout his collegiate career, and finished his third and final season over 44.0%. He's carried that lights out shooting to the NBA, shooting 40.4% in 54 games off of the bench with the Sixers, and a scorching 46.0% in 18 games as an LA Clippers starter after he was traded for Tobias Harris. Shamet has averaged 11.4 points per game in those starts.
Players who have the ability to shoot beyond the arc are great investments. If they can add another aspect to their game, it is a deadly combination. Just like home runs, the three ball brings huge potential for a big game. The most recent rise because of a long ball in baseball was Paul Goldschmidt. He homered three times in one game (albeit a tremendous feat) and his cards skyrocketed. It's the same thing with Shamet and threes. If he hits 8 threes, investors can expect to see a nice return.
But why Shamet? Why not any of the other three point shooters?
He is still young and can grow as a player in other aspects of the game.
He is cheap. And when I say cheap, I mean cheap. You can buy a Prizm Silver for under $5, and recently a Fastbreak Bronze Prizm /20 sold for only $40. See what I mean? You can build a sizable collection of this guy for under $100; one that includes several silvers and serial numbered Prizms. It's not often that a guy with this type of potential is this cheap.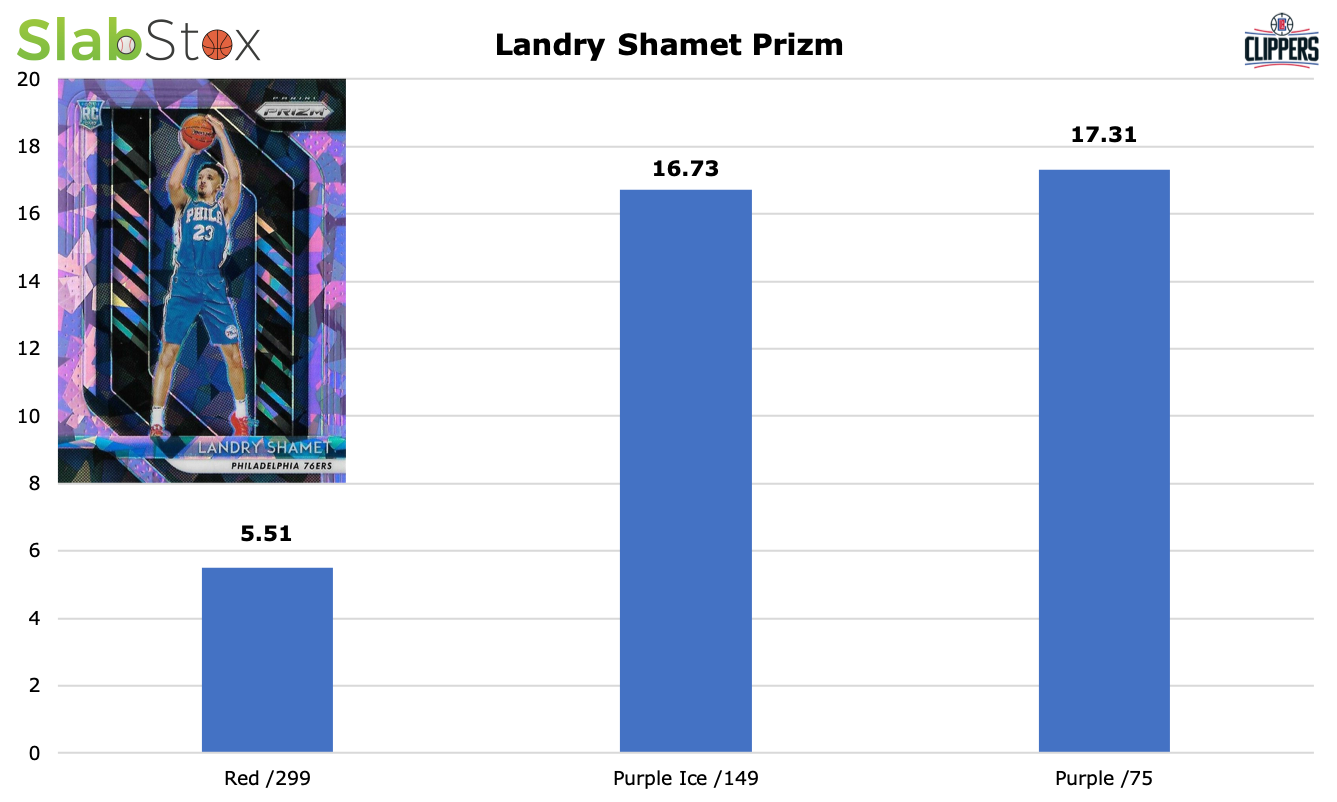 The fact you can pick up a Prizm Parallel limited to only 75 of a guy with one of the best and purest strokes in the draft, and maybe even the league, for under $20 is insane. Some people invest in players with potential to grow, and some invest purely based on a player being underpriced, but what if you could do both? That's what you get with Landry Shamet.
Here is what I would recommend. Wait until September, right before the season. His cards will still be cheap, and possibly easier to get because of all of the Zion and Ja Morant hype. Pick up a couple Prizm Parallels, maybe send a few to PSA, and wait to see that profit start to come in next season.
Sign up for The Daily Slab email to get the most up-to-date sports card insights straight to your inbox.