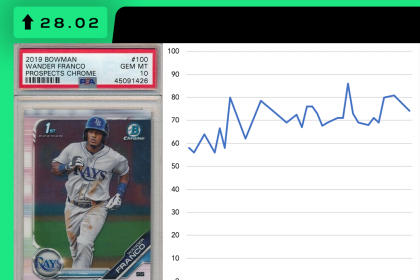 With seemingly everything going up in value at astronomical rates, it's good to remember not everything takes on the same value increases. While a lot of cards have doubled or tripled over the last month and a half, most cards haven't increased like that. Even though Wander Franco is the most hyped prospect in baseball, his 2019 Bowman Chrome 1st PSA 10's increased only 28% since April.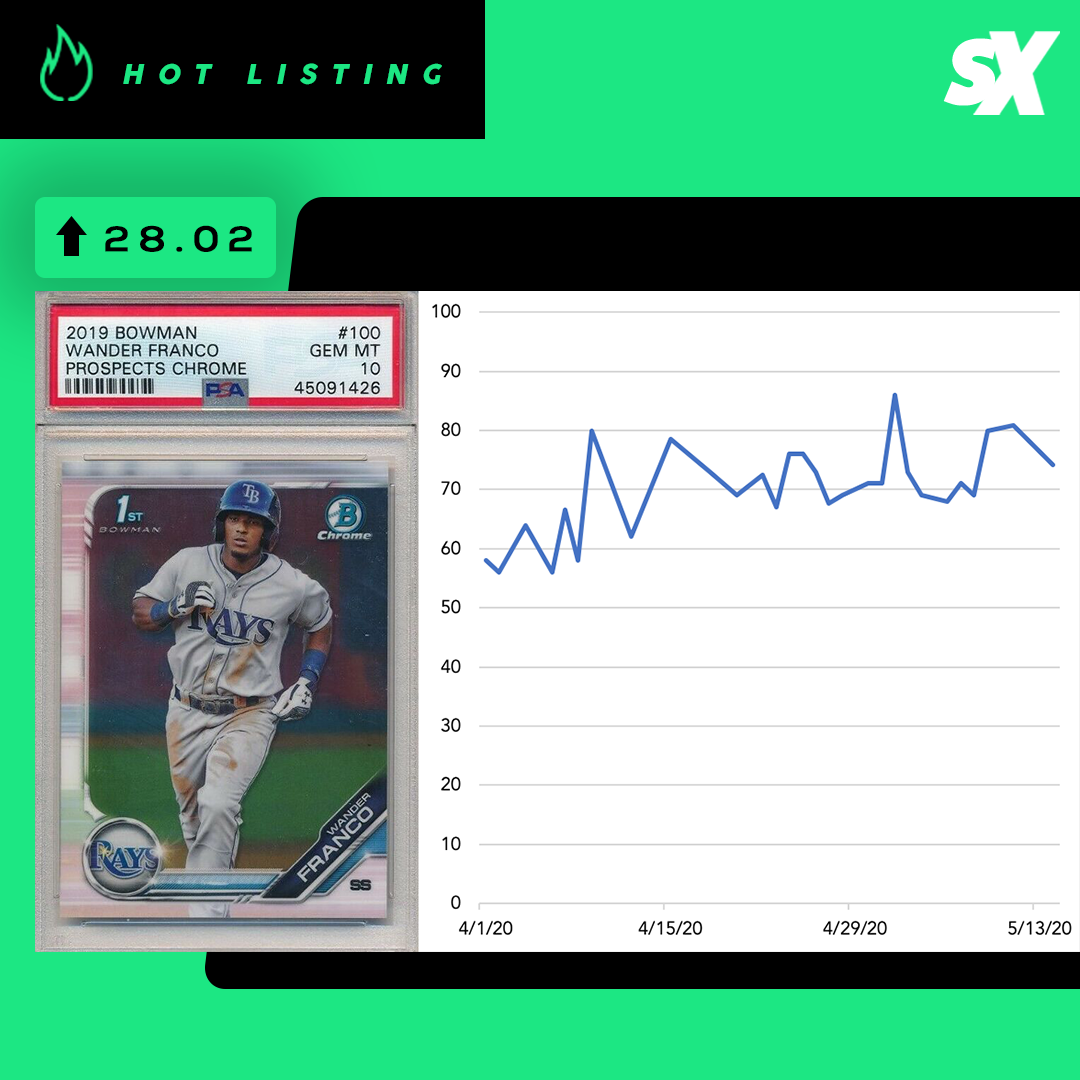 The point of this post is not to discredit the 28% gain. Any time a card goes up 28% in under two months, that's really solid. The point is to make sure your expectation is not that all of your cards will double or triple in value in this short of a time frame. Yes, the sports card market is increasing at a rapid pace right now which is causing those massive bumps, but don't be upset if your card hasn't seen that type of price movement yet. Some cards take time to increase in value, so be sure to be patient and stick with your investing plan, or it also might be an indicator you should look to adapt to how the market moves.
As for why the Franco hasn't seen a sharper increase during this demand influx, there is probably something to be said for the risk of no Minor League Baseball this whole season. Now, for prospects like Wander Franco, it might mean a more accelerated path to MLB action (due to expanded rosters and possible service time exemptions). What is your take on Bowman Chrome prospect cards and their future value?
Sign up for The Daily Slab email to get the most up-to-date sports card insights straight to your inbox.