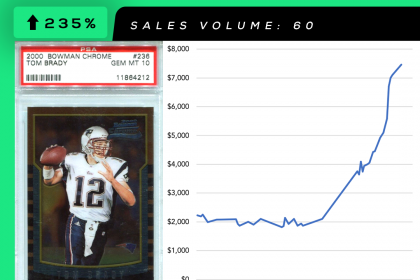 It's hard to imagine a card going from $2,000 to $7,000+ in under two months, but the Tom Brady 2000 Bowman Chrome RC PSA 10 has successfully done so – leading to a 235% increase in value.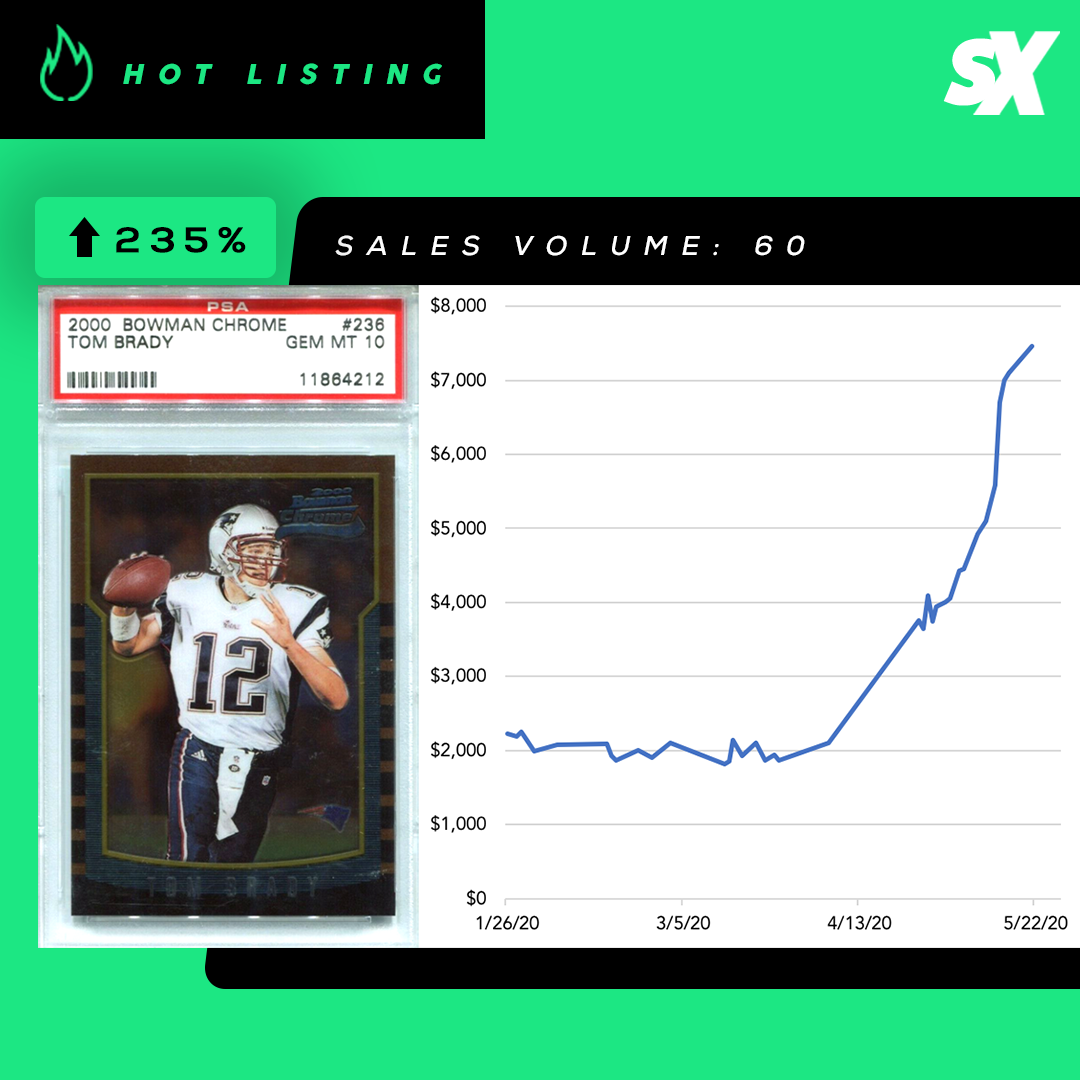 How did this happen? There seems to be only one explanation. People saw how much Michael Jordan rookie cards are worth. Then they saw how much Tom Brady rookie cards are worth and said, "this isn't right, Brady is the GOAT for football!" There are 1,030 PSA 10's out of 2,735 graded (38%). Basically, way less graded copies around than MJ, but way more PSA 10's. Remember, what goes up in value extremely fast can go down just as fast. Does this card apply to that saying?
Sign up for The Daily Slab email to get the most up-to-date sports card insights straight to your inbox.