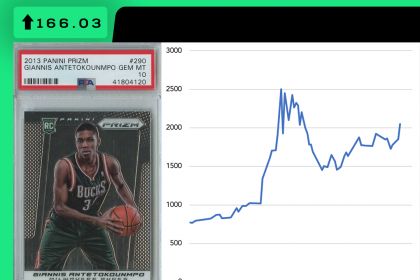 When the NBA suspended action on March 10 due to the coronavirus, values were expected to dip across the board with sports card investments. For a moment, PSA 10 RC's like Giannis Antetokounmpo did dip, and it the losses weren't marginal. From March 10 to March 23, Giannis' 2013 Prizm Base RC PSA 10 dropped 37%, from $2,292 to $1,451. Once it bottomed out at $1,451, it's been an up hill climb as sports card spending picked up significantly in April. Last night, this card topped over $2,000 again – up 41% from March 23.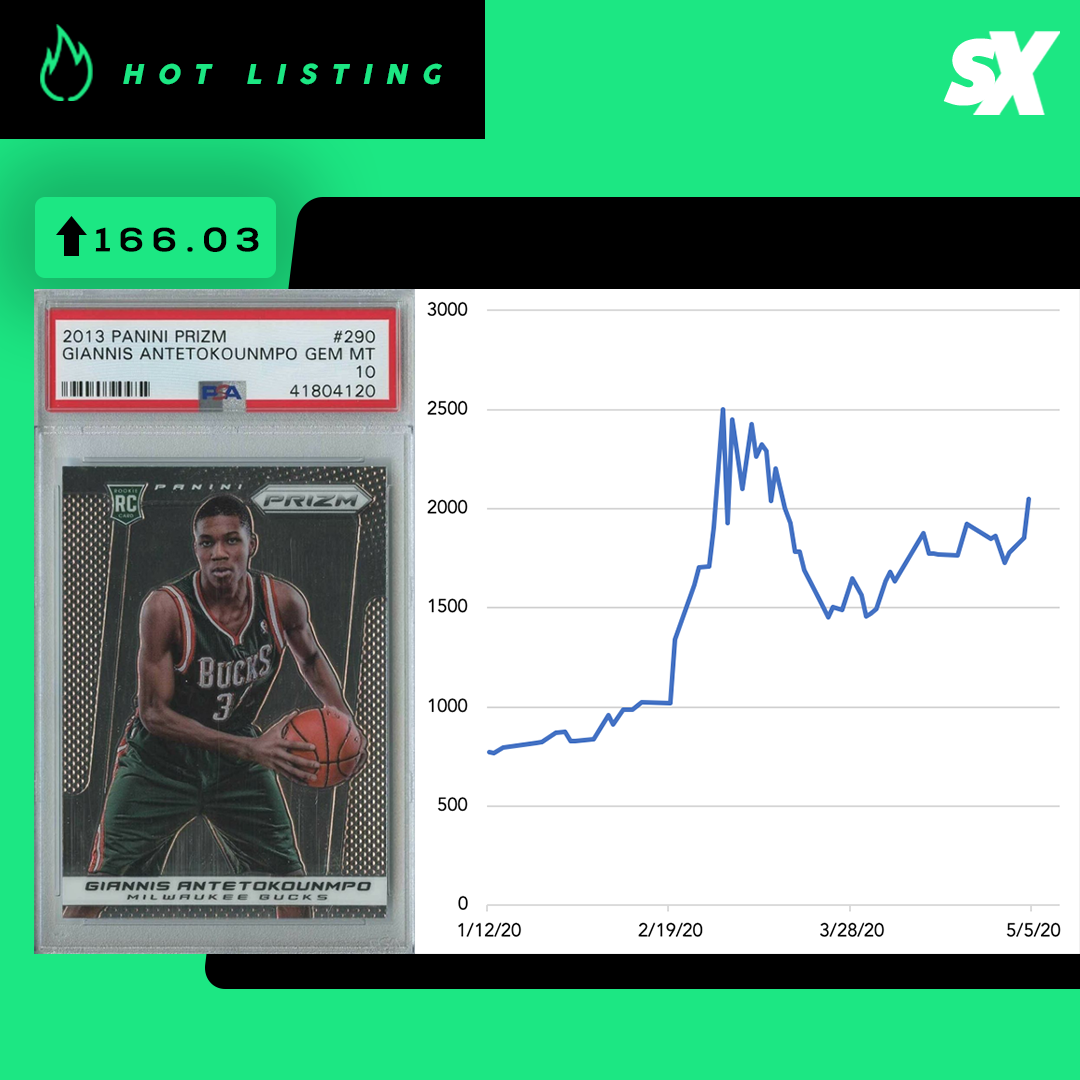 This was not expected by many. Sure, people were able to buy in low who were able to take on the risk. It seemed as if it would take sports returning and the economy ramping back up to start seeing early March values in some of these PSA 10 rookie cards; however, that was not the case. It took about a month and a half for this card to get all the way back up to $2,000, which is incredible considering there is no basketball being played yet.
It's clear. The sports card market is as strong as ever right now, as in a time of ultimately a lot of unknown, sports card investors and collectors have stuck around and the market size has grown immensely over the last month. Now, the question at hand is what happens when sports returns? If this is happening with no performance to increase values, what happens if Giannis wins the Finals? Let your imagination run wild…
Sign up for The Daily Slab today! Get news, trends, and insights on the sports card industry straight to your inbox, courtesy of SlabStox.