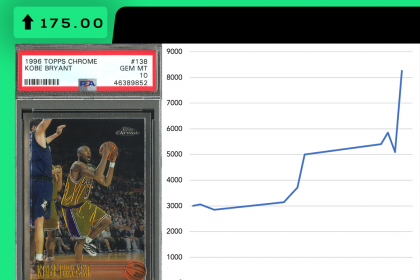 We started the week by posting about 90's basketball rookie cards going crazy in price, and we finish this week by highlighting the ALL-TIME high sale for Kobe Bryant's Topps Chrome RC PSA 10 (thanks to @chris_hoj). Chris posted a screen shot of the sale from May 6 ($8,500) and we're here to provide the one-month trend on it – up $175%.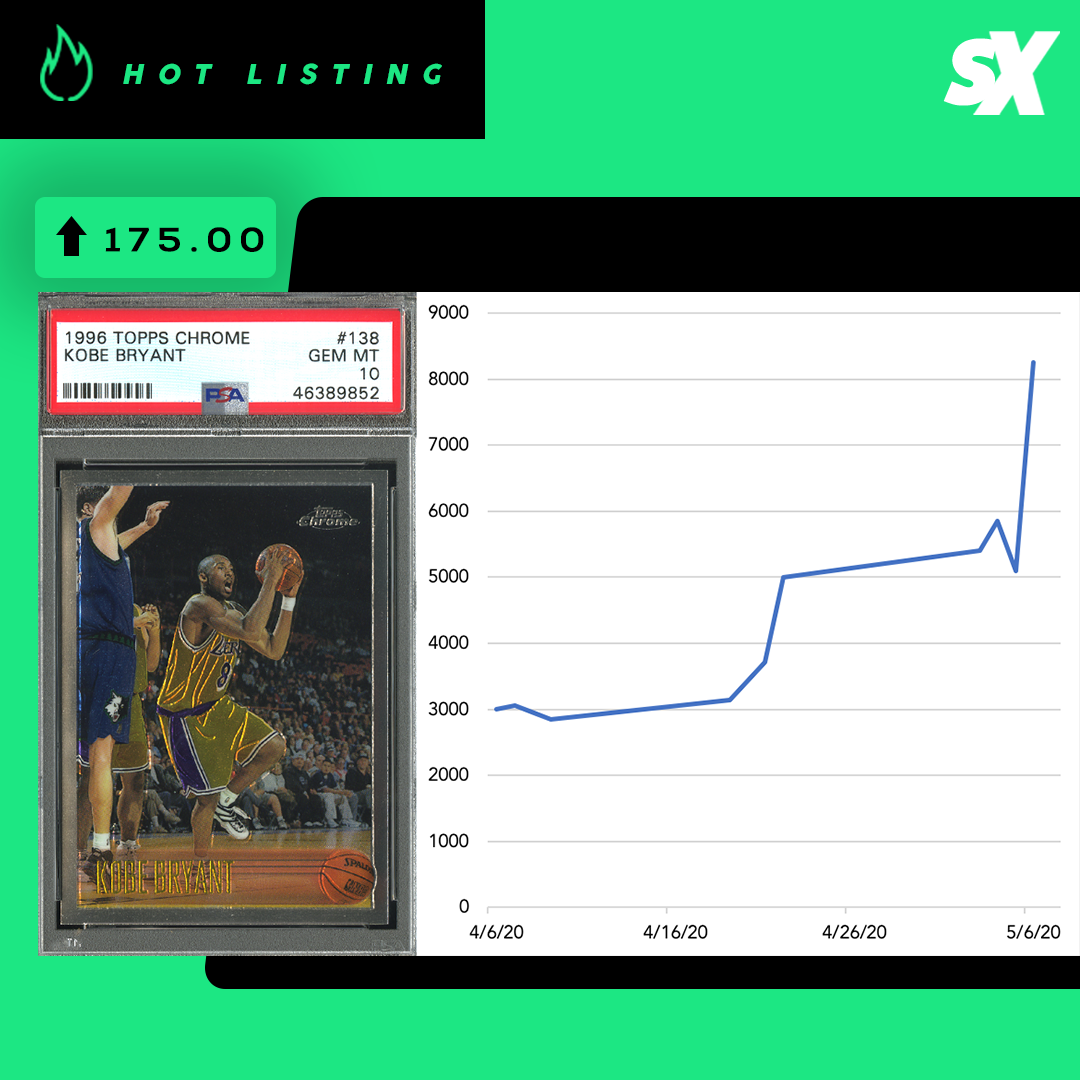 For the purpose of this graph, we have eliminated the sale value of cards with excessive "greening" (lowering the value). All sales are auctions except for May 6, which is an average of the two buy-it-nows on that day. This card went from $3,000 to over $8,000 extremely fast. Staple Topps Chrome rookies are in high-demand, and this price reflects that.
The two most recent sales moves this ahead of the LeBron James Topps Chrome in terms of value…what is your take on that?
Sign up for The Daily Slab email to get the most up-to-date sports card insights straight to your inbox.