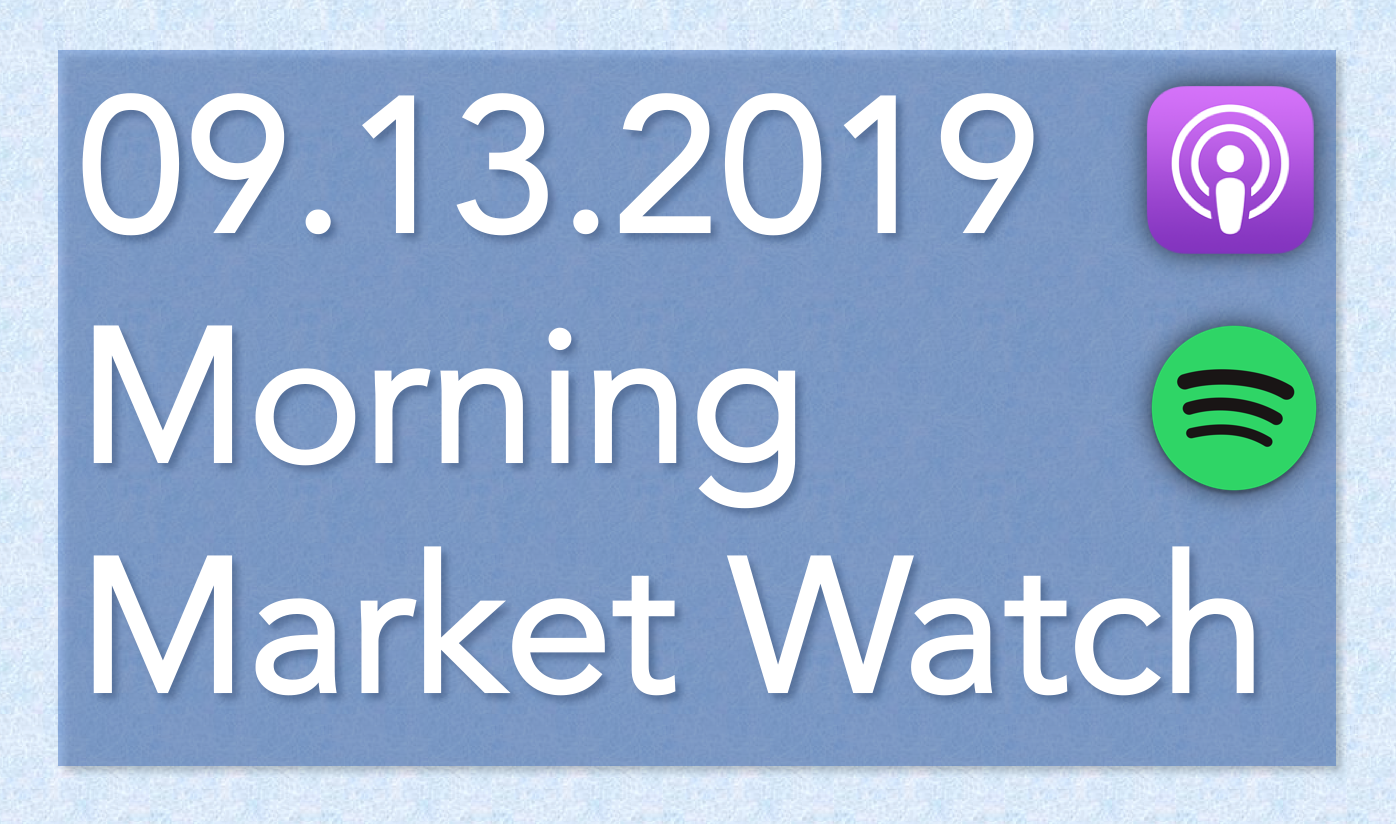 My pre-season NFL MVP pick: Carson Wentz. If you tracked him in week one, you'd know he had an outstanding performance. He went 28 for 39 with a 72% completion percentage, 313 yards, and three touchdowns with a 121 passer rating.
Here's the deal. If you go back and look at July range, his PSA, 10 Prizm Silvers were doing around $100. At that same time, Sam Darnold Prizm PSA 10s were doing around $45 to $50. More recently (before the season), Darnold's Prizm PSA 10s were around $100 at the same time Wentz was around $100.
Honestly, Darnold has done absolutely nothing. He didn't really do great last year. He did okay. Of course, there's some potential to invest and maybe make a little bit of money in the future, but his prices should not have gone up to $100 a PSA 10 before the season began; however, that made Wentz and $100 a very good deal. They sat at $100 for quite some time. Even as soon as two days ago, I sent out a $100 Carson Wentz PSA 10 on a buy-it-now to our eBay newsletter, and one of our email subscribers bought it. Last night, one of those cards sold for $123.50 on auction. People are finally recognizing his value, and Wentz justified it in week one.
This week, Wentz plays the Atlanta Falcons, who struggled against the Minnesota Vikings last week. I'm not saying the Falcons will struggle again, but Wentz should be able to have another nice game. Last week, Wentz led a 17-0 comeback win over the Washington Redskins. With Desean Jackson back in town, I expect more great performances to come.
The biggest thing with Wentz is staying healthy. He played a full 16 game season his rookie year, but since then, he has only played 13 games in 2017 and 11 games in 2018. He's walking on thin ice with becoming labeled "injury prone". I really hope he stays healthy this whole season, because if he does, I expect a deep post-season run (and an MVP). Know that any investment comes with risk, and there are multiple instances that prove that even in the last few weeks. From Luck retiring, to Antonio Brown's insane antics, to Yelich breaking his kneecap, you never really know what will happen. There is never a sure thing; however, that's the game we choose to play in!
Looking to grab some Wentz cards? Here's some worth investing in!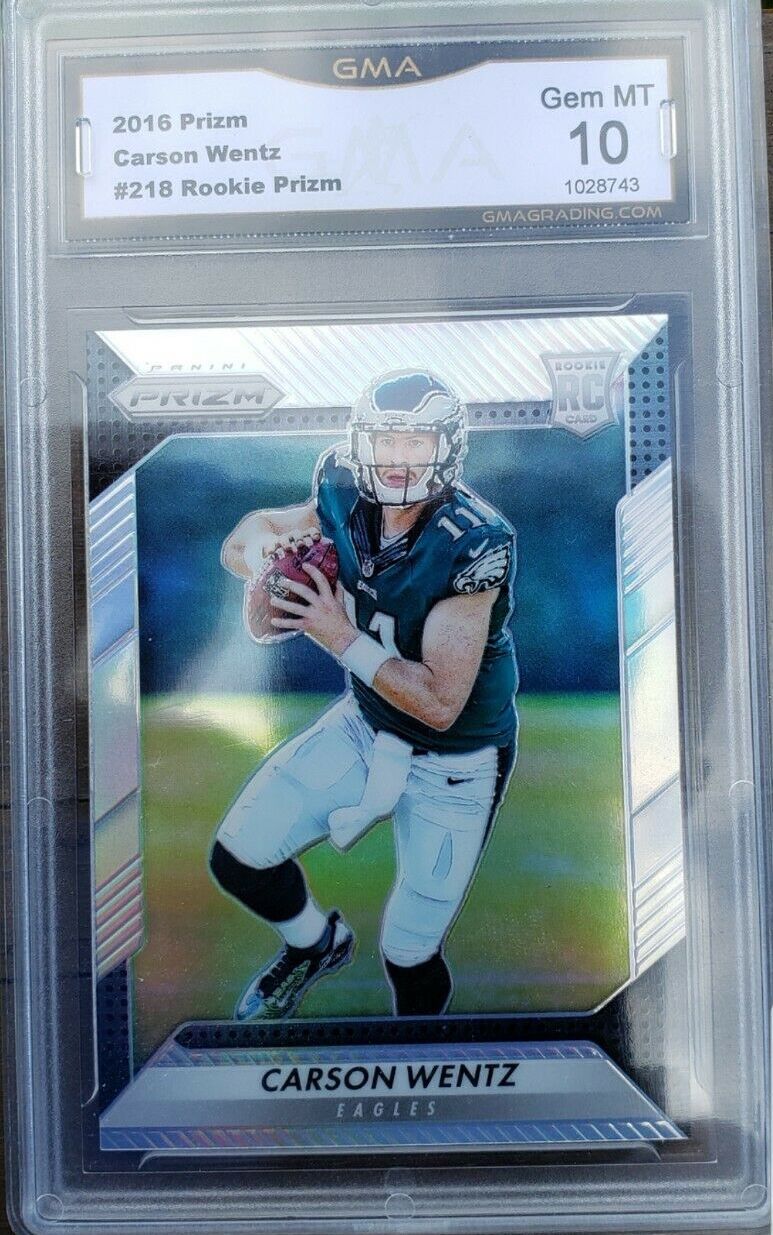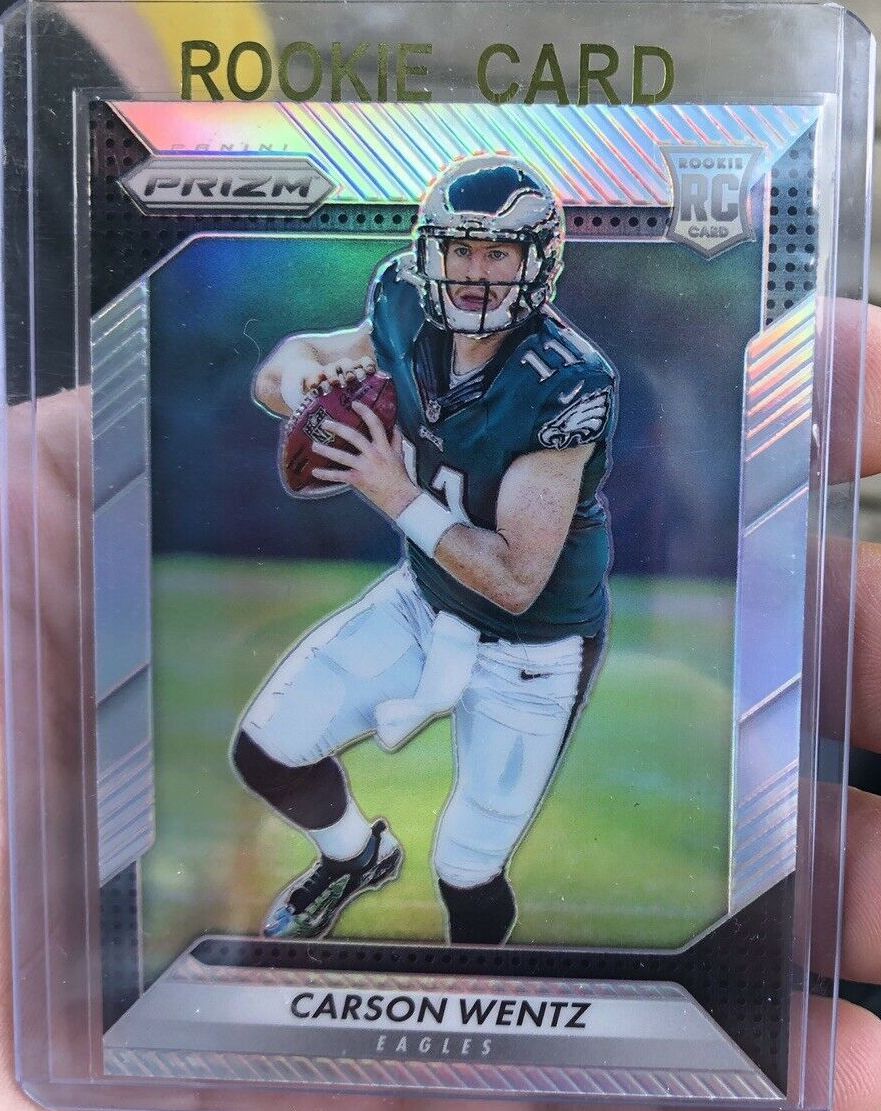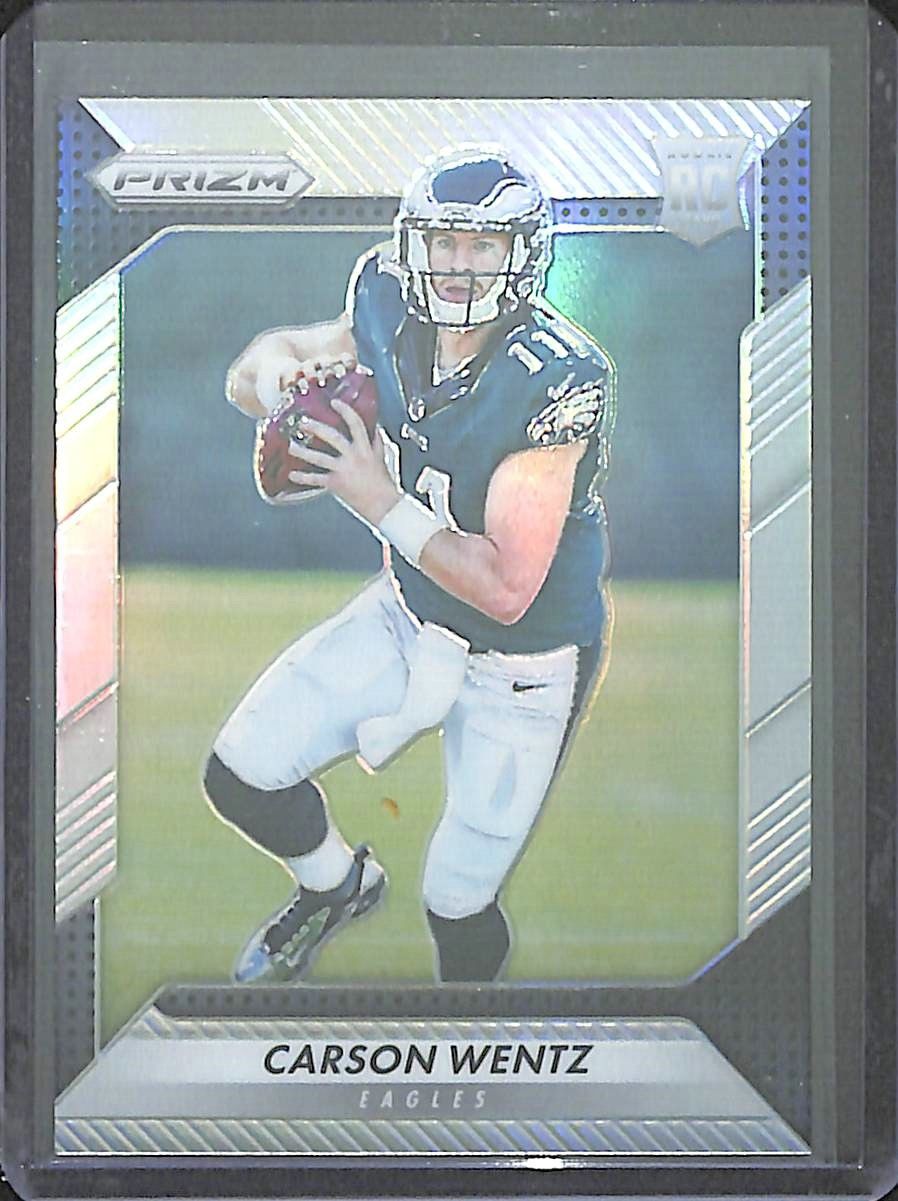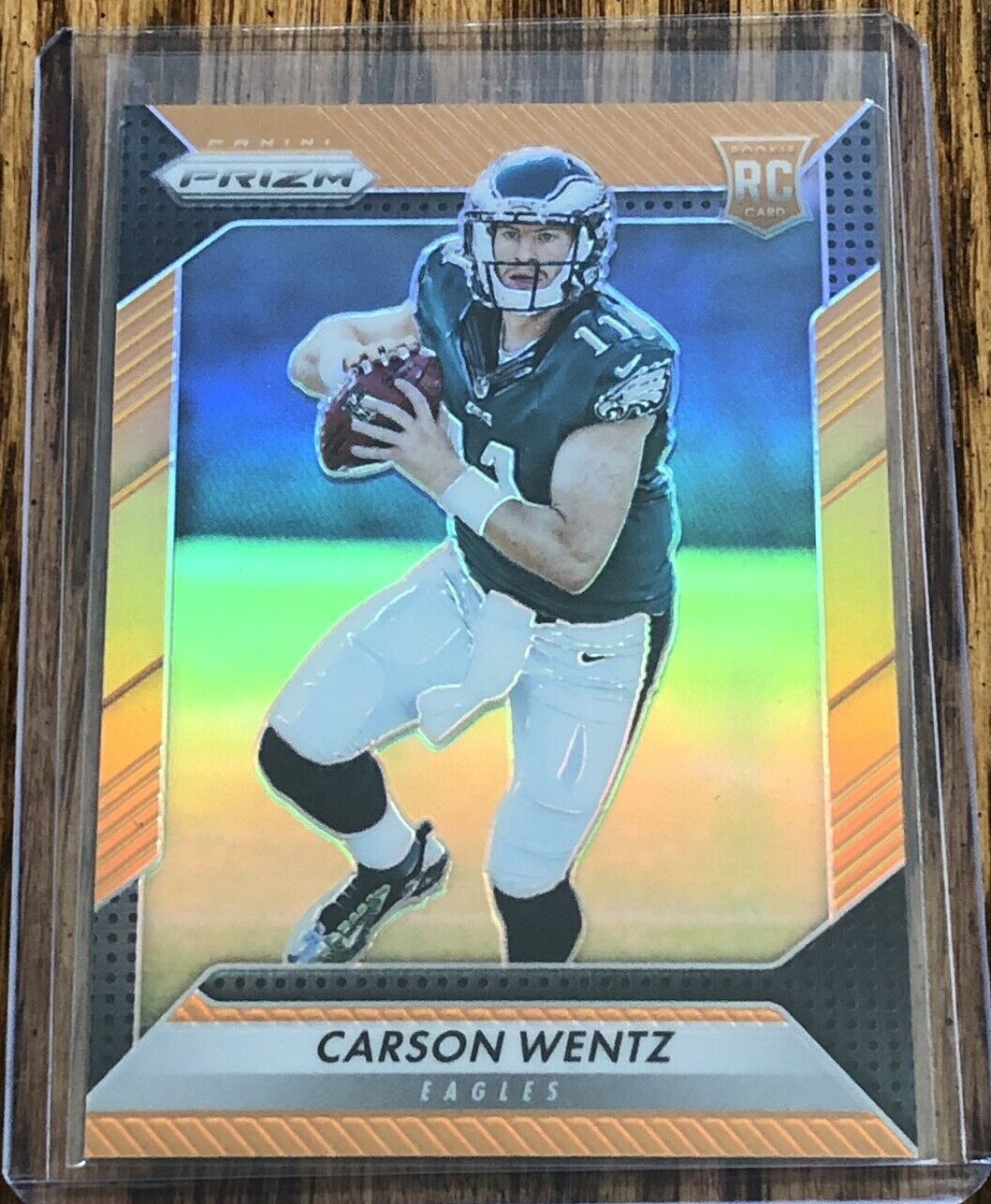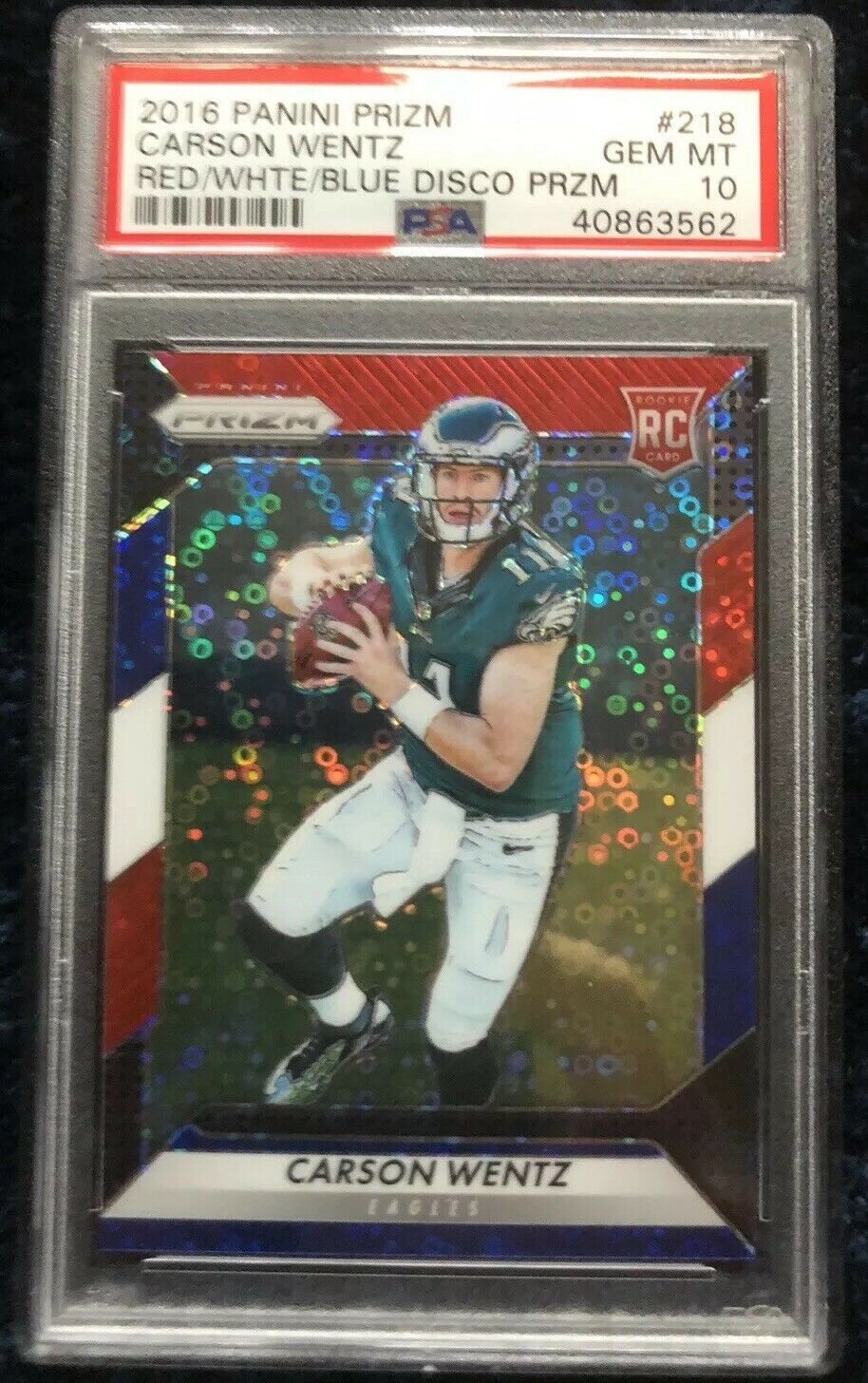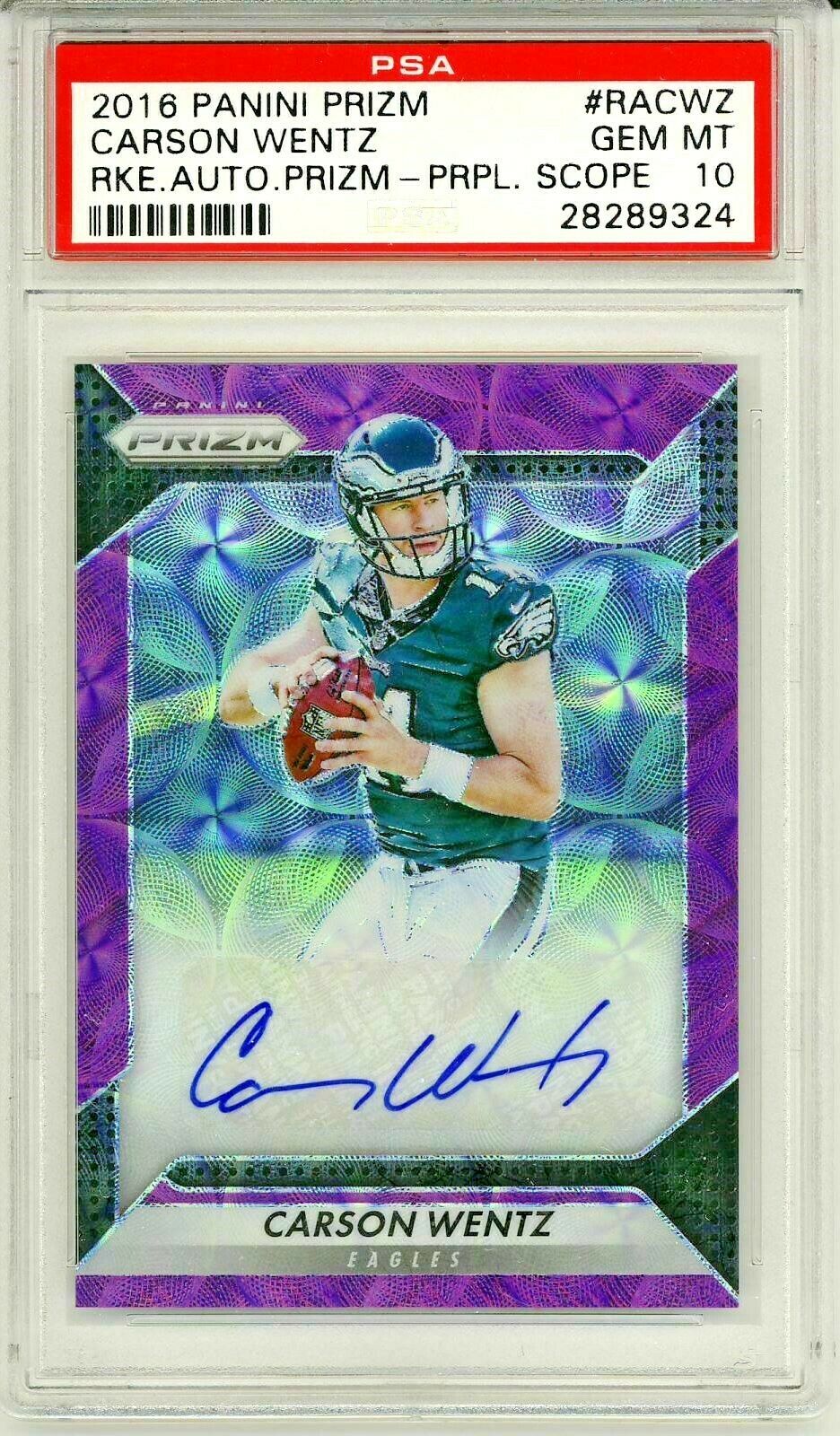 Sign up for The Daily Slab email to get the most up-to-date sports card insights straight to your inbox.