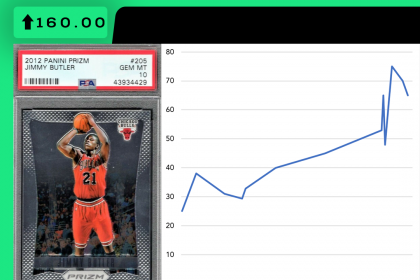 After joining his fourth team in four years, has Jimmy Butler finally found a home in Miami? That is yet to be determined, but one thing is for sure, he's currently leading the Heat to a top four seed in the East. While fan loyalty is tough to create when you're constantly on a new team, investors that were confident in Butler before the season are getting rewarded. His 2012 Prizm Base RC PSA 10 is up 160% since the start of the season.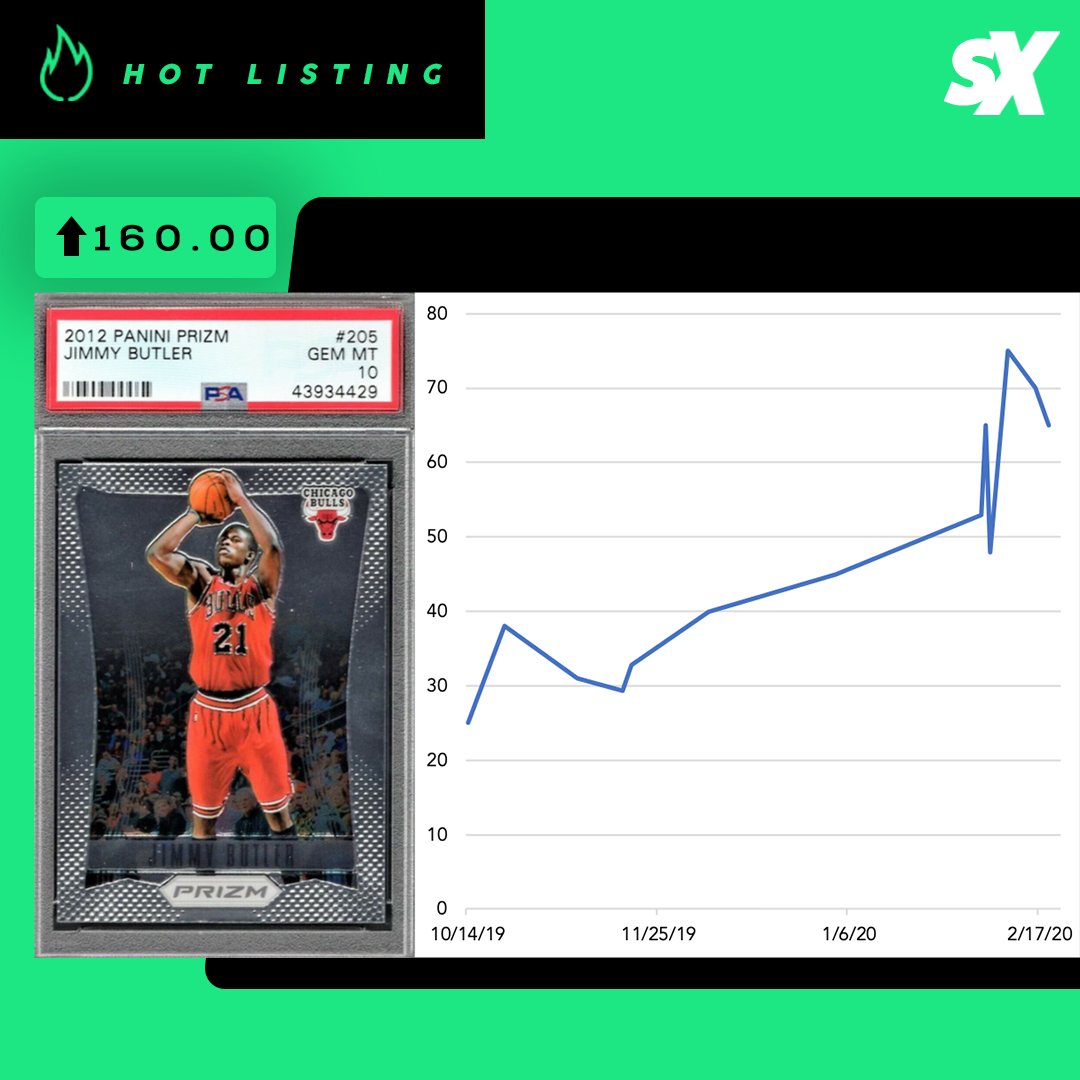 It's been an odd stretch for Butler ever since becoming a three time All-Star on the Chicago Bulls. First, he got traded to Minnesota to join up with Karl-Anthony Towns and Andrew Wiggins. While that worked out enough for the Wolves to break their playoff drought, the locker room chemistry just wasn't there; the next season Butler got traded to the 76ers. After an exit from the playoffs due to Kawhi Leonard's buzzer-beater, Butler was in a sign-and-trade situation going over to the Heat this summer.
Butler has been one of the top two-way players in the game for the last five years, so it's clear the constant changing of teams affected his value. $25 for a 2012 Prizm RC PSA 10 is almost nothing, and it's pretty clear it's due to a team's fan base not being able to rally behind him.With all of that being said, the Heat are in a great position to make a playoff push with their trade deadline acquisitions, and Butler is still making investors money as of today. Are these valued too high, too low, or just right? Does he actually find his groove in Miami?
Sign up for The Daily Slab today! Get news, trends, and insights on the sports card industry straight to your inbox, courtesy of SlabStox.