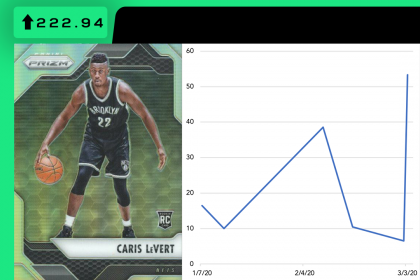 When you're hot, you're hot. Last night, Caris LeVert wasn't just hot, he was ON FIRE – specifically in the 4th quarter and OT. In a massive 20+ point comeback win against the Celtics in Boston, LeVert dropped a career high 51 points, with 37 of those coming in the 4th Q and OT. It seemed like every shot he took was either going in, or he was grabbing his own miss off of a rebound. It was truly a special performance ending with a big W.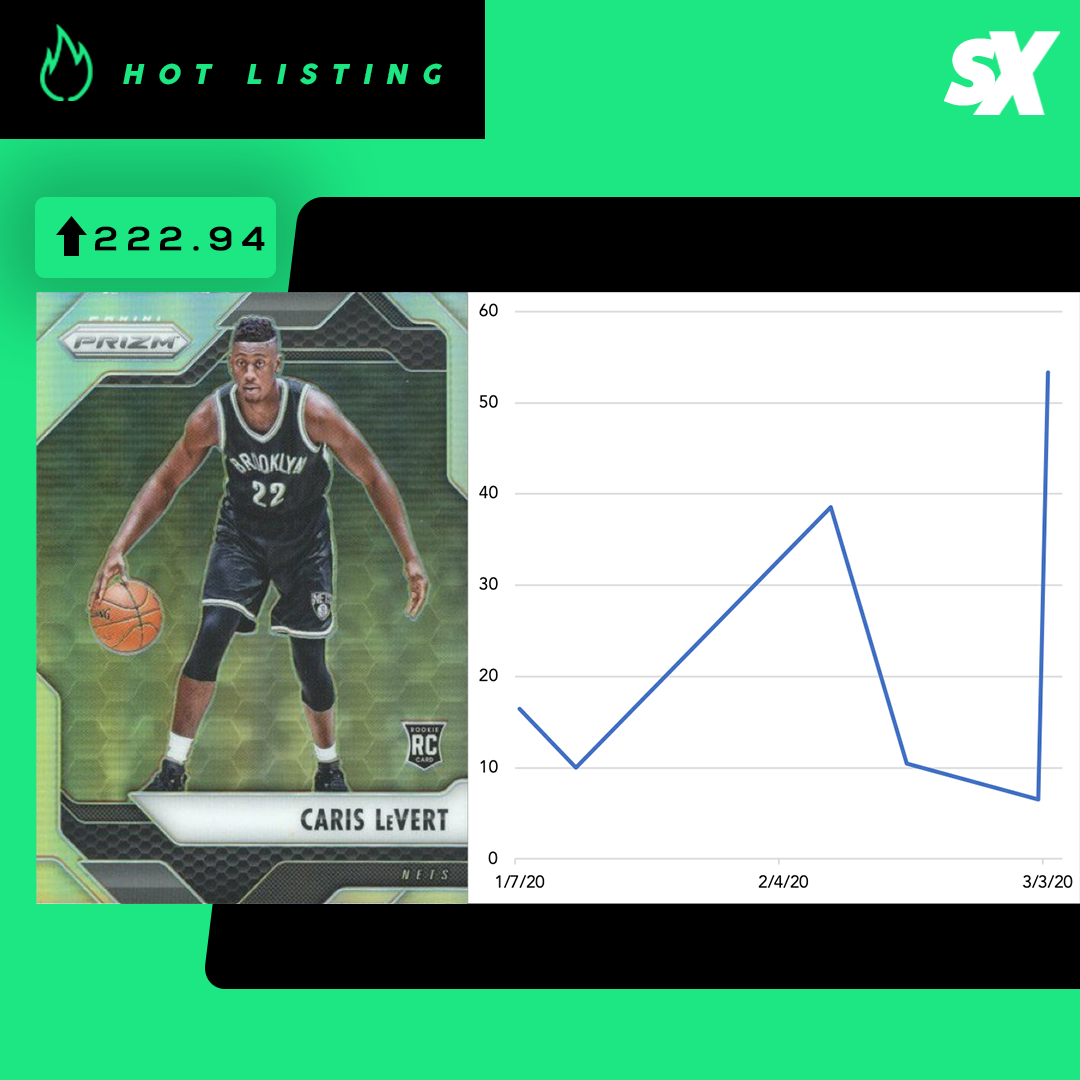 As for his Prizm Silver RCs, those have catapulted up 223% since the start of 2020, and from the most recent sale to last night, 719.78%. There haven't been many auctions to sell of LeVert, who is averaging 17.3 PPG, 3.8 APG, and 3.7 RPG on the season. He's only shooting 41.1% from the field, but is shooting 37.6% from three on the year. He's had a few big games, including two 30+ point games in February, but most of the time he's between 15 and 20 points with poor shooting percentages.Today is not the best time to buy a Caris LeVert Prizm Silver RC if you were looking to. Coming off of a career night, anything short of 30 points in his next game will drop the next sold price. Currently, the Nets are in the 7-seed for the Eastern Conference and are avoiding a first round matchup against the Bucks. If he does have some big games in the playoffs, there could be some value gain; however, with KD and Kyrie set to play together next year, don't expect to retire on LeVert cards.
Sign up for The Daily Slab email to get the most up-to-date sports card insights straight to your inbox.