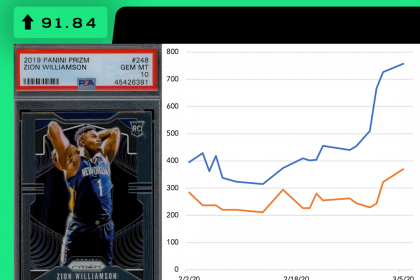 "Zion is a bust… he's overweight… he's only got one move… his cards can only go down in value" Those are probably just a few things you heard people say about Zion Williamson before he played in his first career game. If you believed those things, then you missed out on a chance for some ridiculous profit in a short time frame. Through a combination of some unreal dunks, huge performances against the Lakers, and a massive 20-point game streak, his Prizm Base PSA 10s went from $450 to $750 just like that – a 91.84% gain.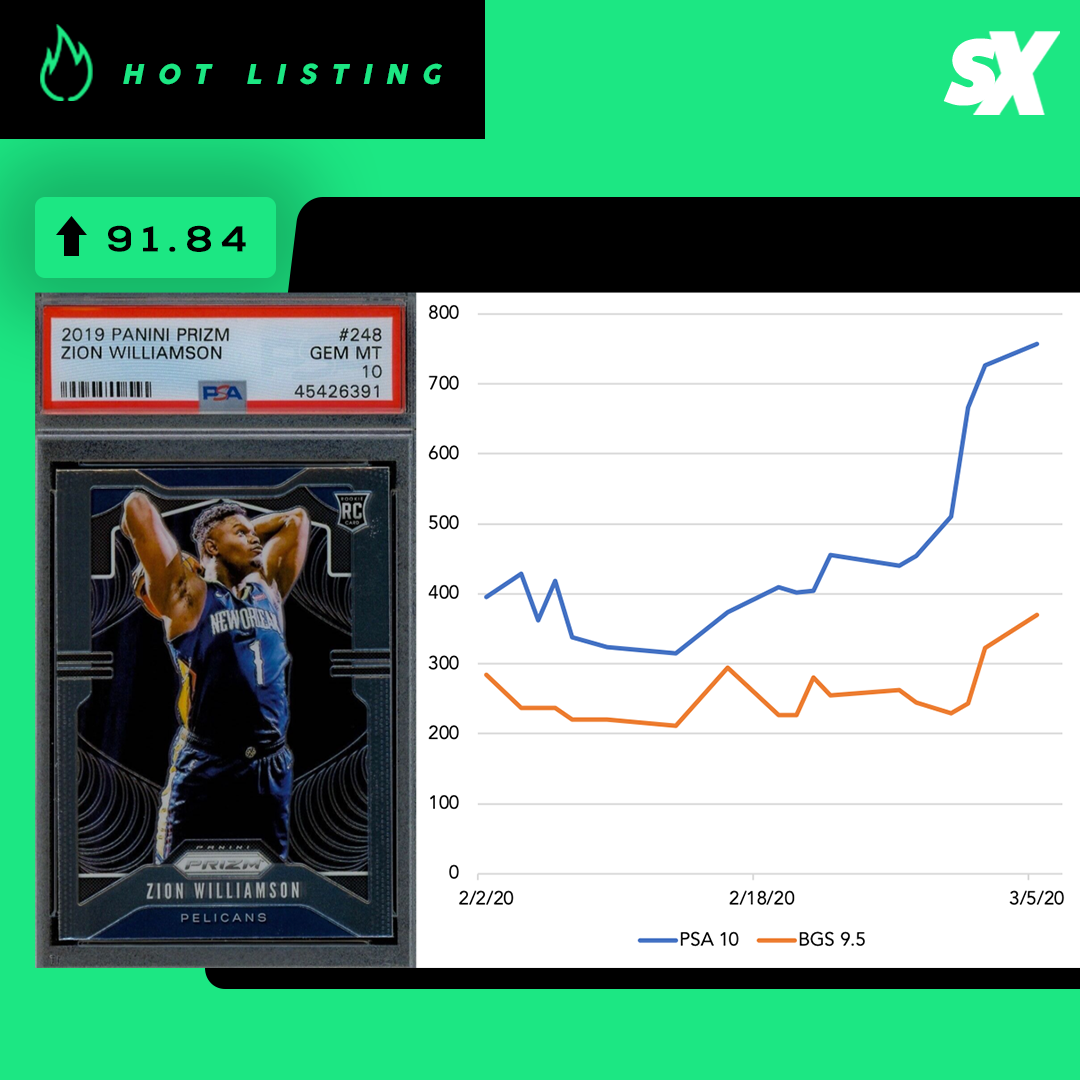 As for the graph above, we depict the PSA 10 versus the BGS 9.5 TRUE-GEM (all 9.5 sub-grades). On February 2, a PSA 10 sold for $395, and a BGS 9.5 sold for $284. From the start of February up to today, the PSA 10 has out gained the BGS 9.5 counterpart around 2 to 3 times faster (between 2 to 3 due to variance in BGS 9.5 value at the start of Feb). It's clearly worth buying the PSA 10, as it rose to $750, versus the BGS 9.5 only going up to $370.
With that being said, the BGS 9.5 TRUE-GEM is a great value buy if you cannot afford the PSA 10. In 17 games, Zion has averaged 24 PPG, 6.8 RPG, and 2.2 APG in just under 30 minutes per game. In your opinion, do this PSA 10s have a chance to cross $1,000 this season? The odds were probably a lot higher a few days ago, but the Pelicans just dropped three straight games making it tougher for them to grab the 8-seed. Are you a believer in Zion?
Sign up for The Daily Slab email to get the most up-to-date sports card insights straight to your inbox.