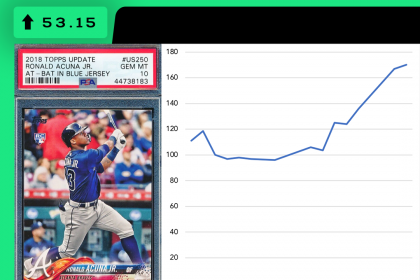 You voted Ronald Acuña Jr, we provide the data. This morning, we posted a poll to our story asking whose Topps RC PSA 10 you wanted to see a Hot Listing on, and the top choice was Acuña. Over the weekend, many Topps RC PSA 10 values have shot up with the season approaching quickly. To focus on the card at hand, the Ronald Acuña Jr. Topps Update US250 PSA 10 has went up 53.15% since our post on February 13.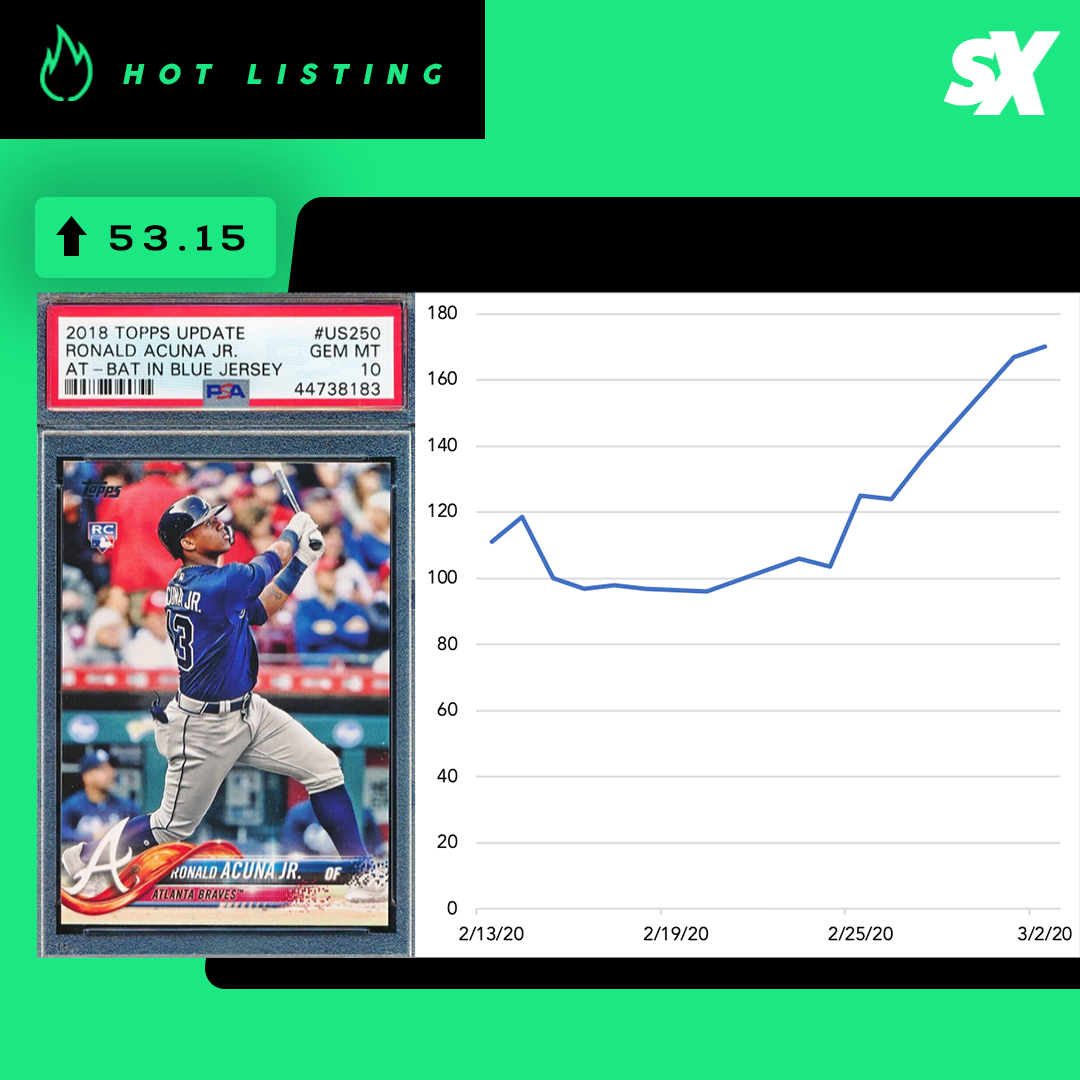 Around this time of Spring Training is when baseball investments start to really heat up, but what's going on with the Topps RC PSA 10 market is something we've never seen before. From the off-season to today, Acuña has went from $65 to $160, Soto from $60 to $100, Alonso from $30 to $90, and Tatis from $40 to $70 (all Topps flagship PSA 10 pricing). The market is growing. Basketball RC PSA 10s have shown their potential, and now more and more collectors are moving to baseball PSA 10s with the season coming up.There's still 20+ days until Opening Day, plenty of time for more price movement before the season kicks off. Once the season comes, it's all up to performance on where these PSA 10s go from here. MLB.com just came out with the top MVP candidates for 2020, and Acuña was ranked #2 (behind Mike Trout). If he performs that way, anyone who owns a US250 PSA 10 will be in for some wild profit.
Stay up-to-date on all things sports card trading with SlabStox. Sign up for The Daily Slab today!