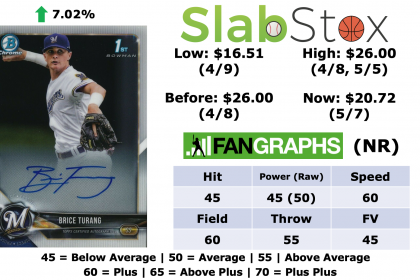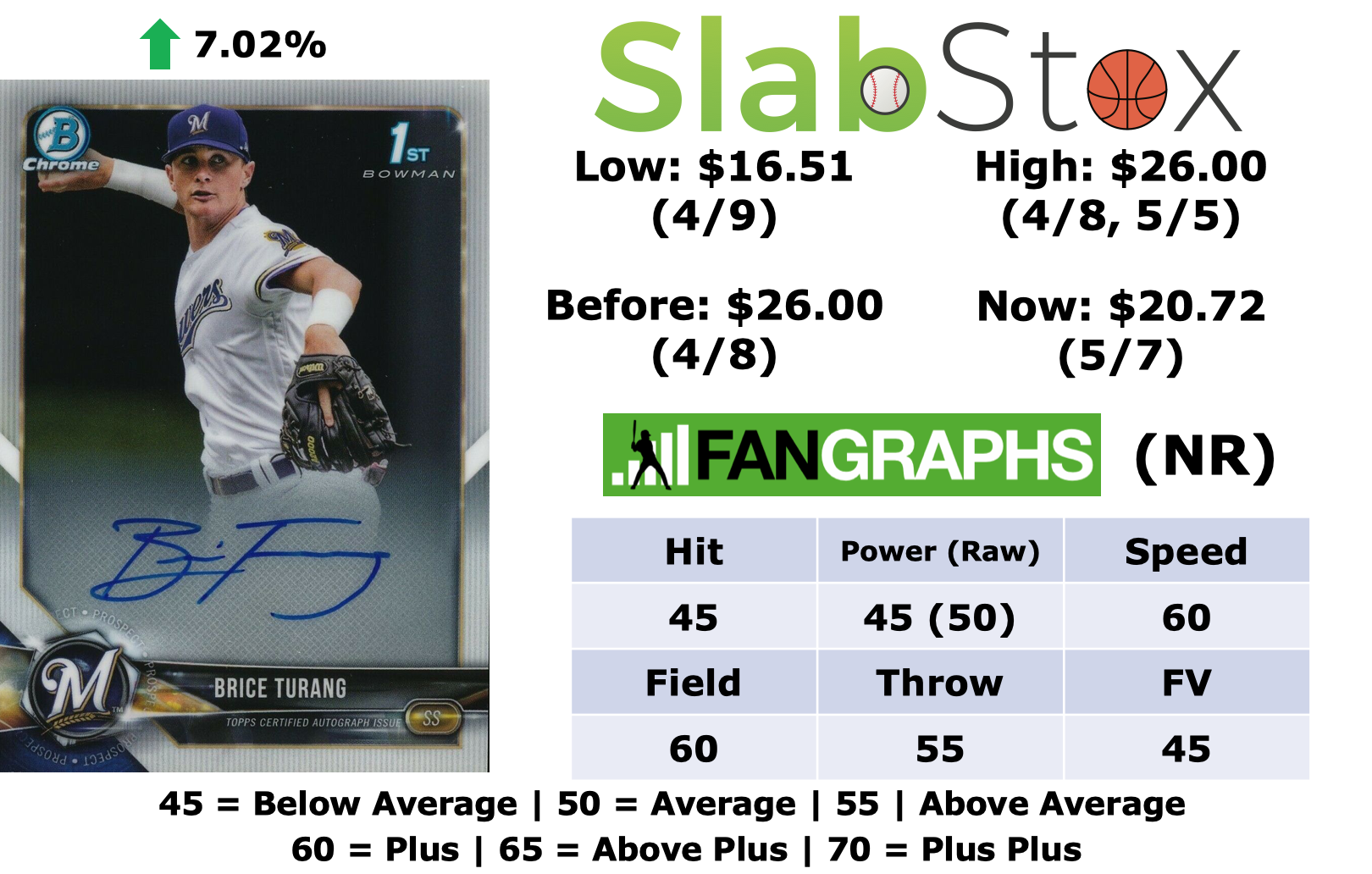 At what point when investing does a players lack of power out-weigh his positive contributions in every other facet of the game? How willing are you to bet on his power playing up and/or gaining more power as he matures? These are questions that we need to ask ourselves when investing in players like Milwaukee Brewers shortstop prospect, Brice Turang.
Turang is great at many things on a baseball field. He's a solid defender at shortstop who grades out as a plus fielder. He's got plus speed which will help him not only stealing bases but also taking an extra base on hits to the outfield. His best attribute is his eye at the plate; he's currently walking at 16.4% clip while only striking out 18.9% of the time. For his age (19), Turang is exceptional in that regard. When adding his approach with his excellent speed and defense, it's not hard to see why the Brewers liked him.
While I could see Turang making the majors in some facet because of the skills he's currently showing in A-ball, these skills don't point toward great investment potential. The reason for this is because of his glaring lack of power.
There are two reasons why Turangs lack of power concerns me. The first and most obvious is that power sells cards. No power equals a smaller market. The second reason is that his lack of power may limit his on base percentage. As Turang moves up levels, pitchers will challange him more with the knowledge Turang probably won't hit one out against them. The more he gets challenged, the fewer opportunities he'll have to use his excellent eye at the plate. One way this could change is if he becomes very adept at fouling off pitches he can't drive. If he can do this, he'll be able to work enough counts to make his eye at the plate work for him despite a lack of power.
While looking into Turang, I noticed a major red flag that reminded me of Nick Madrigal. Before the season, I read that Madrigal was struggling to turn on the ball and that his opposite field approach was because of the inability to pull, more than a conscious effort to hit the ball the other way consistently. This is alarming for a guy with a lack of power, as you'd expect any over the fence power he has would have to come from the pull side.
Madrigal is hitting the ball to the opposite field 39% of the time this year, which is lower than it was last year, but still higher than his pull percentage this year. Likewise, Turang is hitting the ball the opposite way (56%) significantly higher than he is pulling it (24%). Whether this is a conscious effort by him or not, the point remains the same. His over the fence power will be limited as long as his approach stays this way.
Not everything is doom and gloom though with regards to his power and approach at the plate. With his abilitiy to hit the ball to all fields and his speed, I could see him racking up plenty of doubles and triples. He is also impossible to shift against which means he won't hit into easy outs in the future.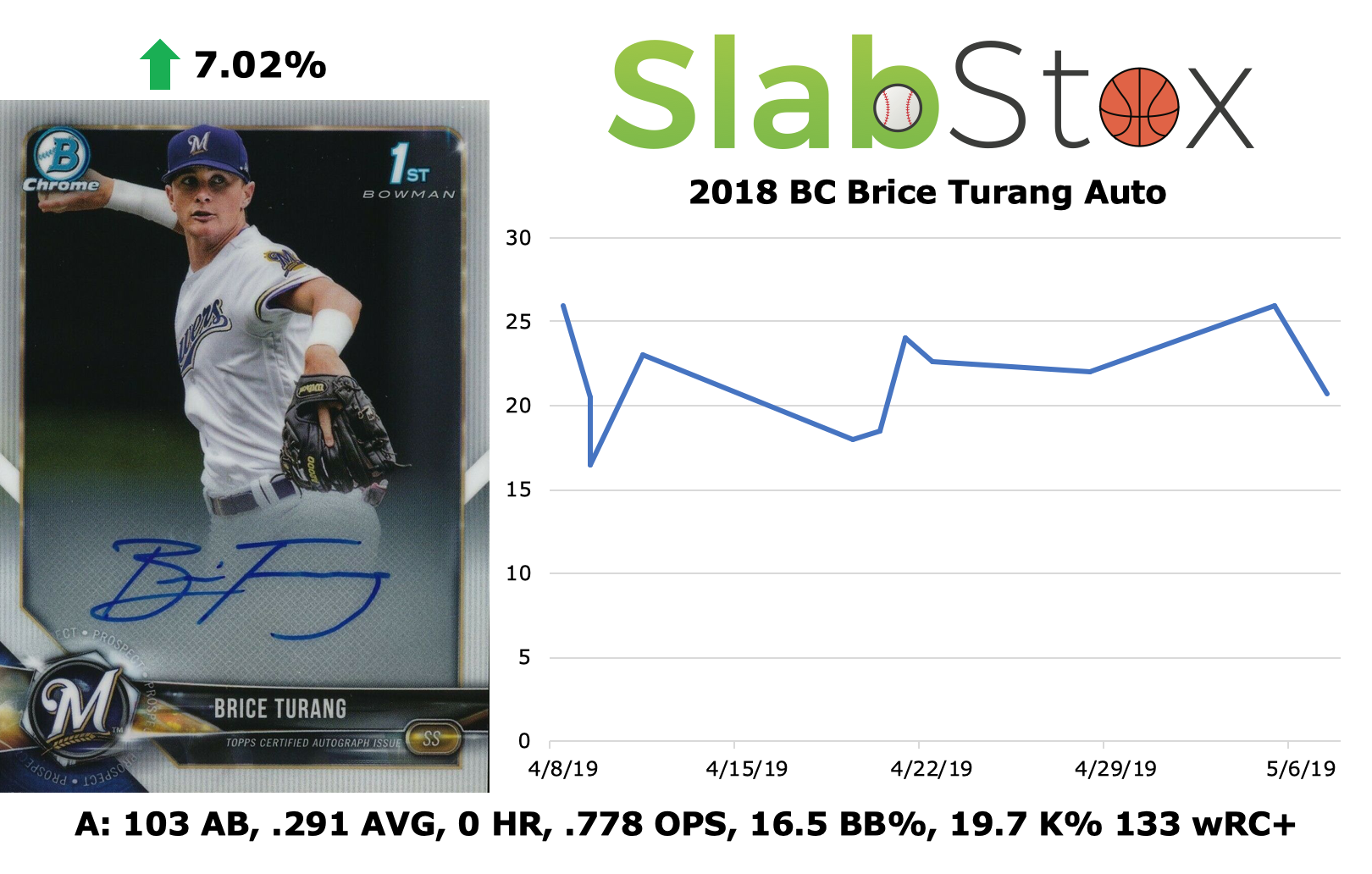 This all brings me back to my original questions. Turang has many skills that you look for in an MLB player. He has potential to be an above average defender with plenty of extra base hits, steals, and runs scored. He also has the potential to never hit for even average power and will be challenged to get on-base because of it.
So how do you proceed when considering investing in him? Do you buy now, and assume everything he does well will make up for his lack of power? Do you buy now and hope his power increases in the future, or plays up because of the juiced MLB ball and the hitter friendly parks in the NL Central? Do you wait to invest until you see him hitting for power in games? Or, do you just cross him off completely because he doesn't have a good ISO, and all you look at when investing is ISO and age? (That last one was a real thing a guy told Aaron and I. Supposedly OBP doesn't matter at all).
All jokes aside, if it were up to me, I would wait to invest until he shows either over-the-fence power or a higher rate of doubles and triples hit. At $20 a base auto, that's a bit rich for a guy that has pretty significant questions regarding his power potential.
Stay up-to-date on all things sports card trading with SlabStox. Sign up for The Daily Slab today!