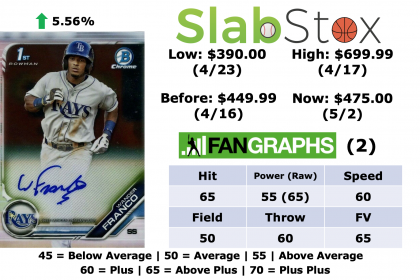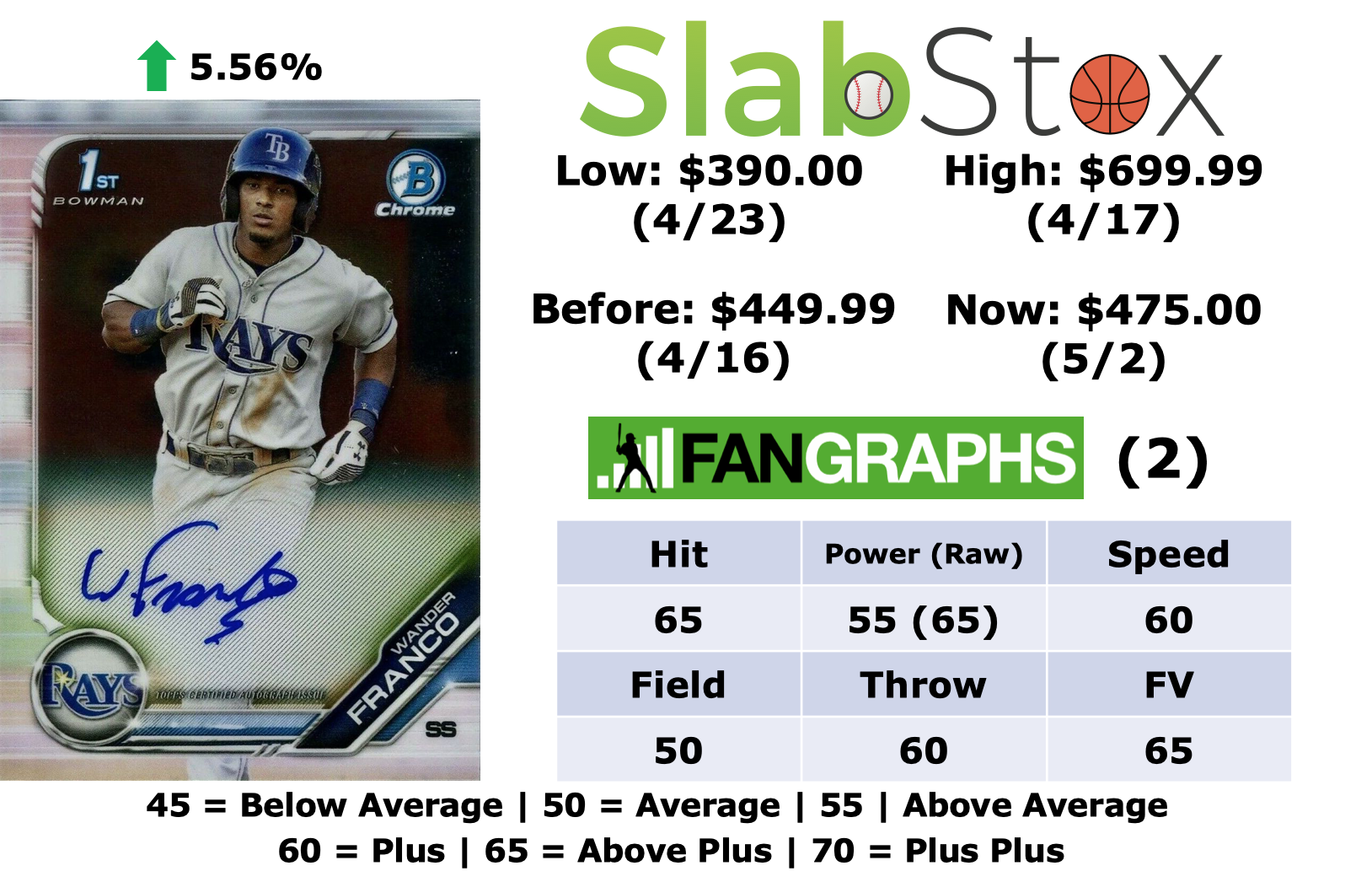 Right now, this is one of the hottest topics in the hobby. Collectors are ripping 2019 Bowman like crazy which comes with lots of Franco autos; however, there's a crossroad after the thrill of pulling one of the best prospects in baseball's 1st Bowman Chrome auto: buy, sell, or hold? Truthfully, I don't think there's a wrong answer, and here's why.
The last sale was $475, so that will be used for the value of the three options.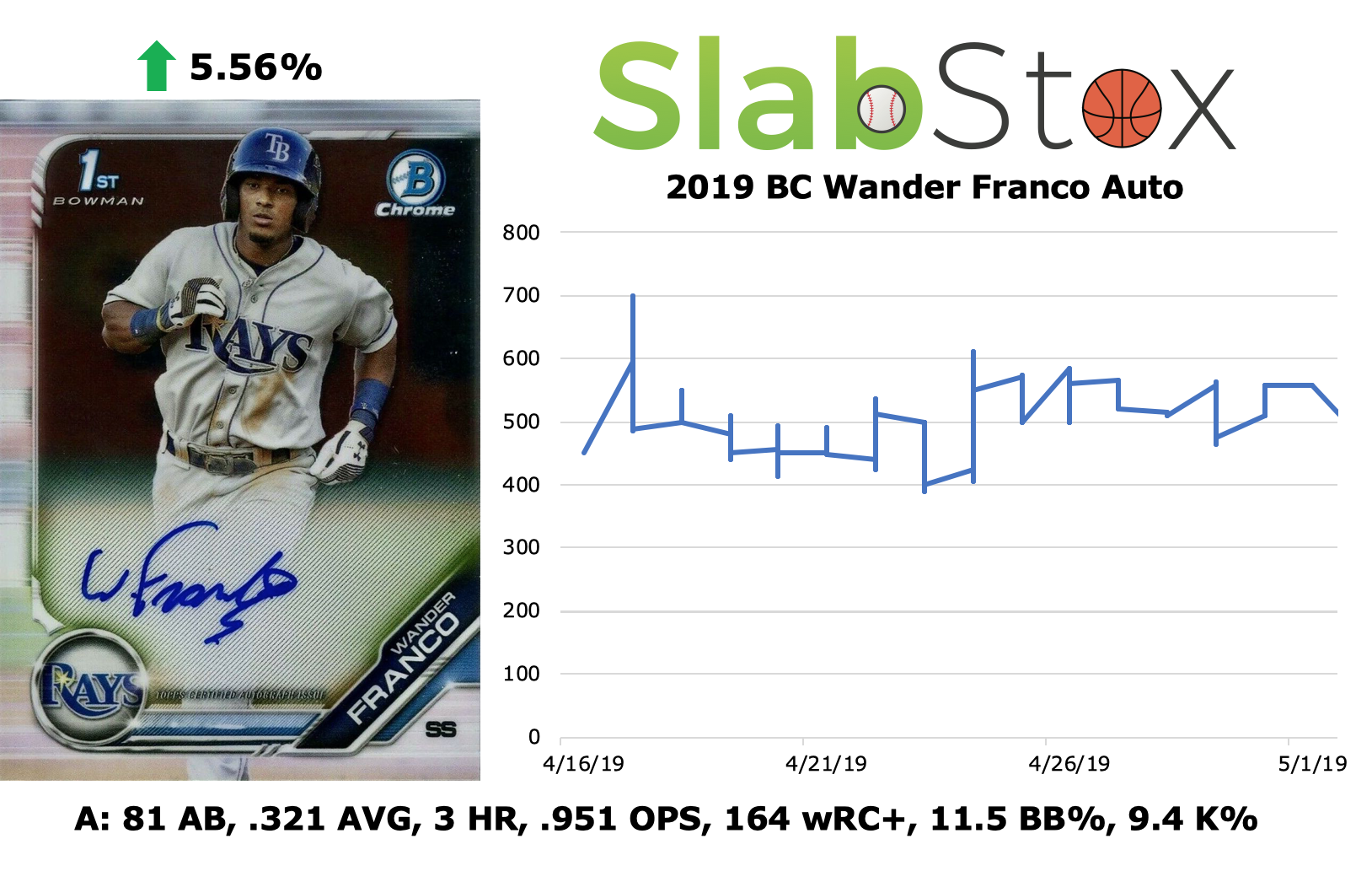 BUY:
At 18-years-old, Wander Franco has all the tools to not only become an MLB star, but a superstar. He's a true 5-tool talent who is working on improving his game at shortstop by the day. At 17 in Rookie ball, he had an OPS of over 1.000. So far in A-ball, he's posting a .951 OPS. Not only that, but he's capable of going on a hot streak (which is key for value increase), by hitting 3 home runs and 3 doubles in the span of two games. He has an amazing approach at the plate (in general, not only for his age), as he's walking 11.5% of the time and only striking out 9.4% of the time.
By mid-season, he is guaranteed (99.99%) to be the #1 prospect by @baseballamerica and @fangraphs. For @mlbpipeline, he would have to jump 12 spots, but there is a very real possibility he does and passes Royce Lewis. With that you have 1. short-term potential with the mid-season rerank and 2. long-term potential for him to develop into one of the top players in the game. At $475, it looks like you could have a pretty large margin if he pulls a Vlad Jr. and has a $750+ base ungraded auto.
SELL:
Who wouldn't want to sell a card for $475 that you either pulled out of a $135 or $300 box (or case if you're into that). Also, it is incredibly hard to keep up a $475 ungraded base auto. If he stumbles in the slightest, these could be to $300 in a hurry. As always, sometimes it's better to just lock in the profit and re-invest instead of holding for one-year plus.
HOLD:
Well, if you broke a box you're only into the card for the price of the box, right? You might as well hold it and see what Franco turns into, given he is going to be the top prospect in baseball. What do you have to lose?
What is YOUR take?
Sign up for The Daily Slab email to get the most up-to-date sports card insights straight to your inbox.