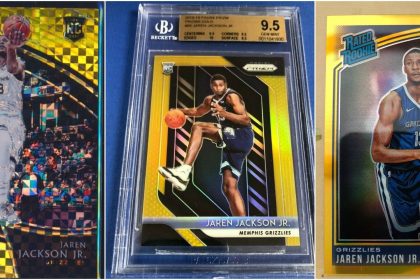 It's a great time to be a sports card investor. Values are extremely high for the main investment products for each respective sport. There are a ton of quality young players that are also helping to achieve these prices. For basketball, the major product driving the largest percent of the overall market (both low-end and high-end) is Panini Prizm Basketball (with National Treasures holding the largest percent of the high-end market). While the Prizm market has been absolutely booming, something has to be considered: will there ever be a regression with the Panini's staple product?
I need to make this clear before you read too far. This is not an attempt to get everyone to transition their money out of Prizm rookies. This is not an attempt to swing the market in odd ways. This is purely speculation; people do it all the time. Garyvee at one point said Twitter was going to blow up and Oprah was going to have 40 million followers one day. He didn't say it to drive everyone to go use Twitter; he was purely speculating (while making a prediction). It wouldn't be sustainable if the 100+ people that read this post started to transition money, as there wouldn't be enough cash flow to make it happen. It will have to happen naturally, not by me posting about it.
When I'm talking about a regression, I'm talking about something other than Prizm rookies getting big money put into it. I'm not talking about the card market losing a bunch of money in total and Prizm rookies plummeting to the value of secondary products. I'm talking about a gap closing from money shifting from Prizm rookies to another product.
Prizm Basketball Shifting to Optic/Select
There's a vast price difference between Prizm and Optic/Select. Optic appears to be the one that will close the gap (if any do) on Prizm, but I figured I'd throw in Select to cover all my bases.
Right now, Prizm is the preferred rookie card for basketball investors. Ever since Prizm was started in 2012, people enjoyed the product. Not until recently has the explosion happened, however. The last couple years the Silver rookie was always the one to chase. In 2018, they overproduced the Silvers by putting them in every different variation of Prizm they could (retail and hobby).
If Luka Doncic had a Silver rookie in any other year's Prizm line, it would sell for way more than this years. Because of the over production of the Silvers, it is putting the hobby numbered parallels in the spotlight and driving a ton of demand. I am going to compare three different Jaren Jackson Jr. cards, all gold /10 variations from Prizm, Select, and Optic. The Select chosen was the Courtside variation, since those are the cards that sell the best out of Select.
I tried to grab data on cards that sold as close in time as possible, so his injury didn't affect the numbers too much. Since the Prizm Gold was a 9.5 sale, I use a 9.5 multiplier (for Bowman Chrome but should get close enough) to project an ungraded sale.
Prizm Gold 9.5 – $1529 (February 13)
adjusted to raw ($1529/1.69) = $904.74
Optic Gold – $280 (March 18)
Select Courtside Gold – $250 (March 14)
The Prizm Gold sold for 3.23 times the Optic Gold and 3.62 times the Select Courtside Gold. I'm not saying that the demand shouldn't warrant the massive up-charge on the Prizm Gold, I'm considering the thought that it's unsustainable for a card with similar parallels to sell for almost $700 more.
Since Prizm is hot and will remain hot, this won't happen anytime soon. It will either take the full market understanding that these cheaper products can be better investments, or it will take an extreme overproduction of Prizm to discourage people from ripping it since a) Silvers would be worthless and b) it'd be near impossible to hit a low-numbered parallel.
Since it hasn't been long enough after this year's products have released to analyze population reports, I'll use data from 2017-18 products.
While I know the more popular Prizm will have a ton more collectors grading those cards, the discrepancy in population reports is too massive to ignore. A quick bit of information, Silvers in the Optic product line are referred to as "Holos." They are practically the same thing just branded differently for two different products.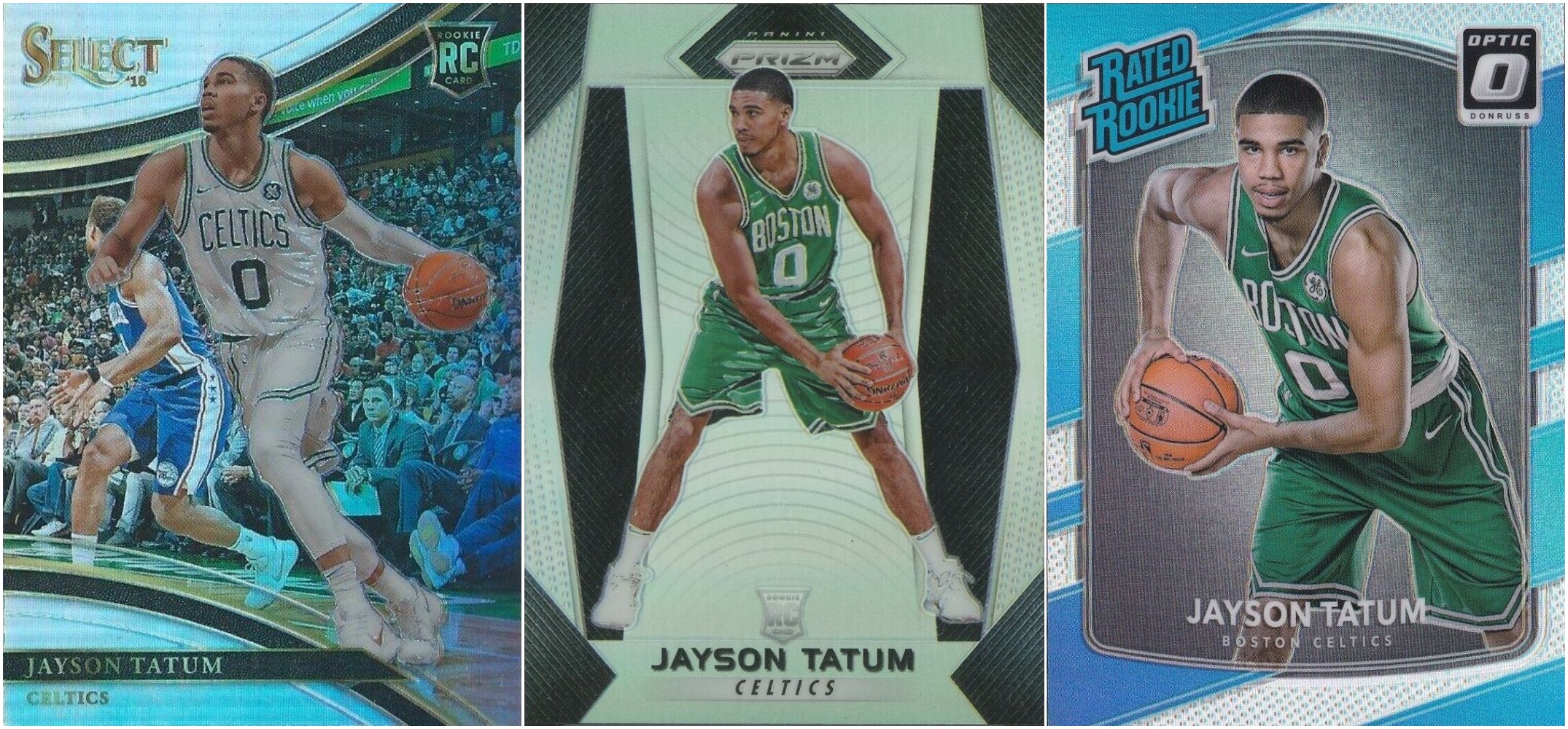 Jayson Tatum 2017-18 PSA Graded Silvers (All grades included)
Prizm: 619Optic: 146
Select Courtside: 3
473 more Prizm Silvers are graded than Optic Holos, and 613 more Prizm Silvers are graded than Select Courtside Silvers.
Collectors and investors will gravitate to the cheaper option for both unopened product and investments. Since the odds of hitting a Select Courtside Silver or Optic Holo are much lower, it creates a low supply to fulfill a low demand right now. When Prizm gets so overproduced that the supply is too high for the market demand, those people will start to search out rare rookies (Select/Optic) leading to an increase in demand and prices.
I am expecting a gap closing by movement both ways. It won't be solely off of a Prizm crash, but it also won't be from Optic/Select increasing in tons of value. They'll have to meet somewhere in the middle.
I'm not saying you have to be ahead of the curve, but I think it is worth acknowledging it could take one hyper production of Prizm to crash its future market (but not affecting the Prizm value of the past).
Sign up for The Daily Slab email to get the most up-to-date sports card insights straight to your inbox.