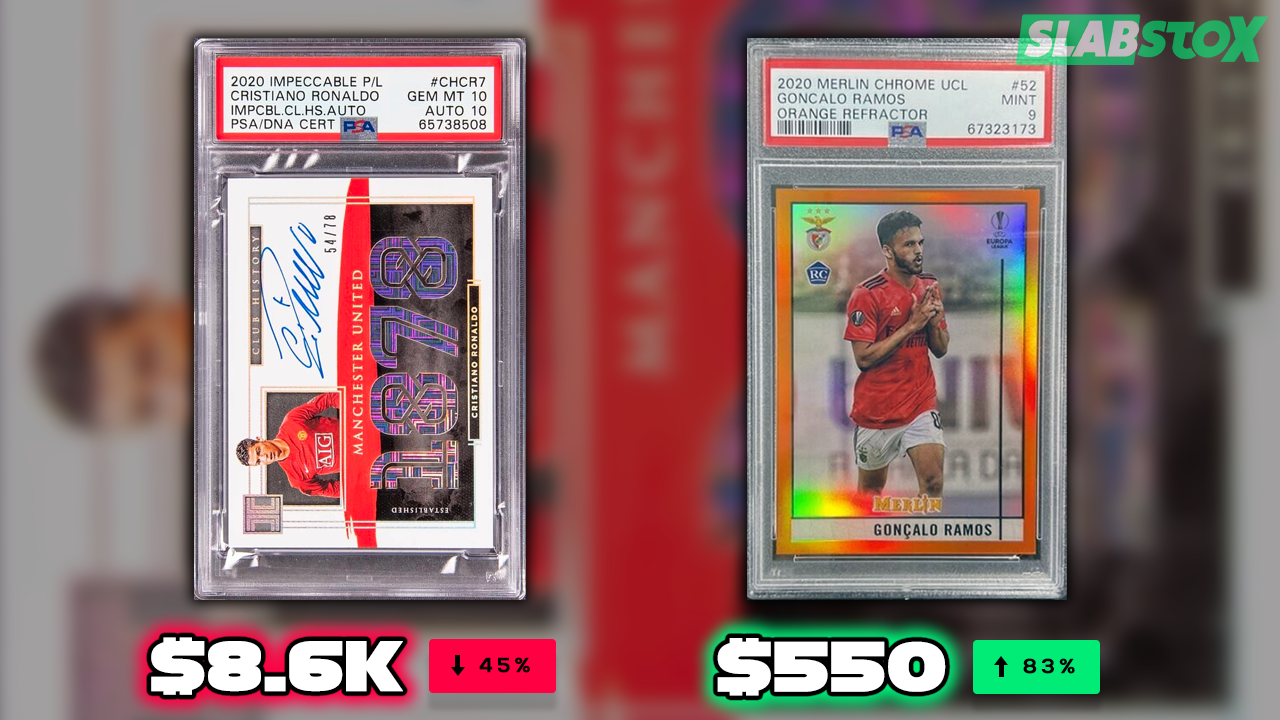 Portugal faced off against Switzerland yesterday in the Round of 16, and it ended up being a BLOWOUT. The final score was 6-1, but one of the biggest headlines from the match was not the score; it was the lineup decision. Star forward Cristiano Ronaldo was not named to the starting XI for the first time in a Portugal knockout match in 20 years. The exact reason for the omission is not known, but there are rumors saying his attitude problems landed him on the bench. It was a gutsy decision by head coach Fernando Santis who named 21-year-old Goncalo Ramos as the starting forward after not playing a single World Cup minute before that.

Ramos made the opportunity count, as he bagged a hat trick in his first World Cup action. He currently plays for Benfica in Primeira Liga and has 9 goals and 1 assist on the year in league play. The people who did not know Goncalo Ramos before yesterday certainly know his name today, and that big performance EXPLODED his market. Ramos' 2020 Merlin Chrome UCL Orange RC /25 PSA 9 sold for $550 yesterday, an 83% increase from when it sold just a month ago  for $300. Yesterday's benching of Ronaldo is just another sign the legend is slowing down, and it is not helping his card market. A high-end and very recognizable card of his, the 2020 Impeccable Club History Auto /78 PSA 10, sold for $8,608 two days ago. Back in July (7/16/22). this card sold for $15,600, a decrease of 45%.

*Sales data is provided by Card Ladder, which combines 14 data sources into one (eBay, PWCC, etc). Create your Card Ladder account here!